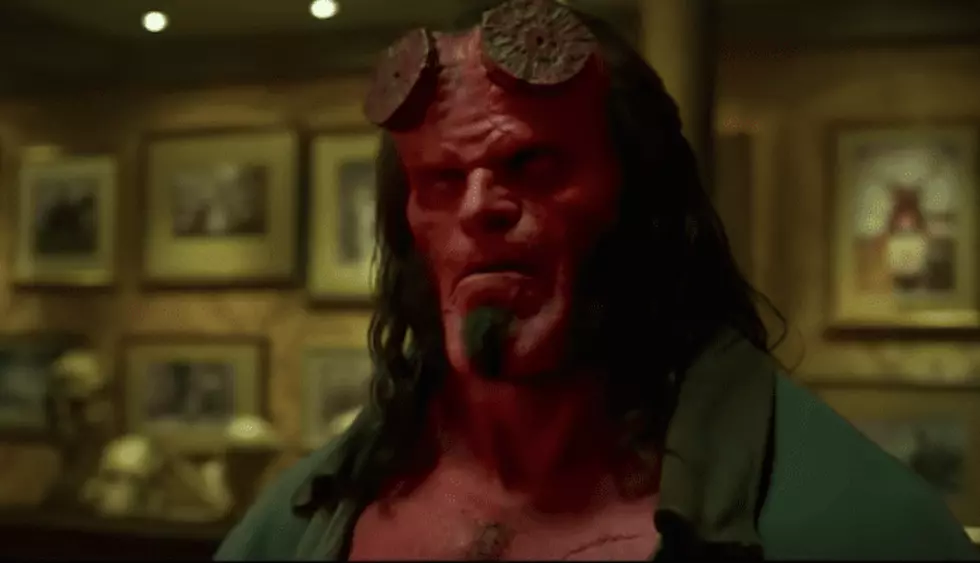 New gory 'red-band' trailer explains 'Hellboy' origin story
[photo via YouTube]
The Hellboy reboot has dropped a new red-band trailer that definitely shows why it has been rated R.
The new trailer has both a red and green band spot. It gives fans more plot than the first trailer.
The reboot features David Harbour from Stranger Things as the titular character. Harbour plays Sheriff Jim Hopper in the award-winning show.
The first trailer dropped in December and didn't give fans a whole lot of insight into the film. You can watch that below.
The new trailer shows more blood, gore and some bad language that definitely explain its rating, which was revealed earlier this week. 
The trailer also explains a bit of Hellboy's origin story and how the character came to be. He was summoned from Hell by Nazis during World War II who were looking for a special kind of weapon. However, he was adopted and raised by the U.S. government.
Also, the entire trailer is set to a orchestra-filled version of "Smoke On The Water" by Deep Purple.
Hellboy is directed by Neil Marshall of Game Of Thrones. The film also stars Ian McShane, Daniel Dae Kim and Sasha Lane.
The movie is based on the cult comic series and follows the 2004 and 2008 films about Hellboy. Those films were directed by Academy Award winner Guillermo del Toro.
You can check out the red and green band trailers below.
Hellboy heads to theaters this spring on April 12.
What do you think about the new Hellboy trailers? Are you excited to see the film? Sound off in the comments.
[envira-gallery id="194356"]