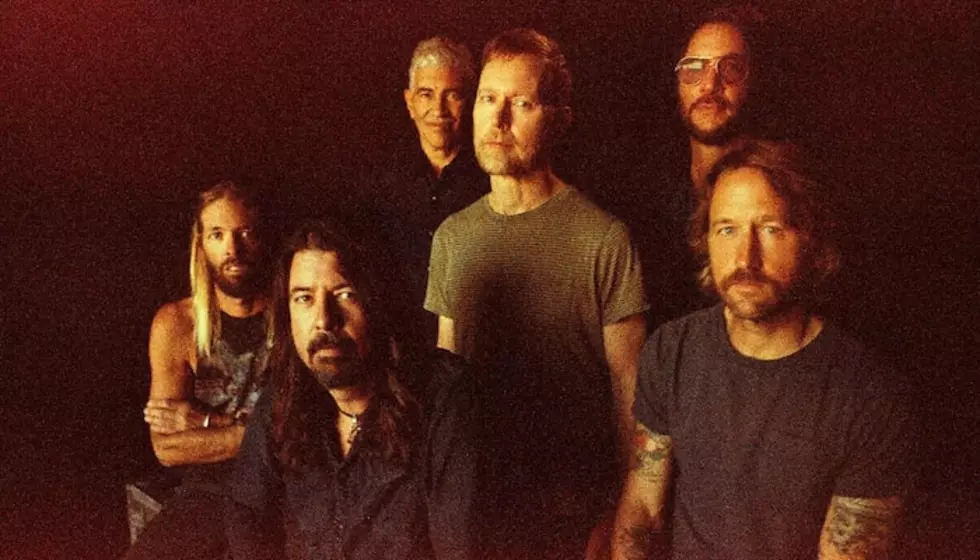 Here's how Foo Fighters' new single is unlike anything they've done before
Foo Fighters fans can breathe a sigh of relief because new music is finally here. Over the weekend, Foo Fighters debuted their groovy new single "Shame Shame" on Saturday Night Live.
"Shame Shame" is one of nine songs that appear on their upcoming 10th album Medicine At Midnight.
Dave Grohl has shared a few details about Foo Fighters' upcoming album over the past few months. Back in March, he told Kerrang! that he is excited for fans to finally hear it.
"I'm fucking excited for people to hear it and I can't wait to jump on that fucking stage to play it," he said. "There are choruses on this record that 50-fucking-thousand people are gonna sing, and it's gonna bring everyone's fucking hearts together in that moment. And that's what it's all about."
As well, during an interview with LA radio station ALT 98.7 FM, Grohl said that this album is a critical one in Foo Fighters' career.
"It's filled with anthemic, huge, sing-along rock songs," he said. "[It's] kind of like a dance record, but not an EDM, disco, modern dance record. It's got groove. To me, it's our David Bowie's Let's Dance record. That's what we wanted to make, we wanted to make this really up, fun record."
Then, last week, Foo Fighters finally began teasing new music with some cryptic posts. They shared two different posts that included audio of drums from a potential new song. Now, it can be confirmed that the shared audio is from their new single "Shame Shame."
Foo Fighters debuted the groovy new single during their musical spot on Saturday Night Live over the weekend.
According to Grohl, "Shame Shame" is unlike anything Foo Fighters have done before. He tells SiriusXM's Jeff Regan that the new single allowed the band to move "into another territory" with their sound on Medicine At Midnight.
"That that song is not really a party," he says. "I mean, it's got a groove, unlike anything we've ever done before. And it has a dynamic and a vibe and a tone, unlike anything we've ever done before. Which is why I wanted to release it first. Like you want to give people some sort of indication like, okay, this isn't exactly like the other nine records. This is moving into another territory. It's not necessarily indicative of all of the other songs, but it does have its place on the record. It serves its purpose. And I love it because it's just different than anything we've ever done."
Medicine At Midnight is not only the band's 10th album, but it also marks their 25th anniversary as the Foo Fighters. For this new release, the band reflected back on their past two decades of music.
"It's our 10th album and it's our 25th anniversary," he continues. "We're like, okay, 'let's look back at all the stuff that we've done before.' We've made that loud sort of noisy punk rock FASTA. We've made the sleepy acoustic kind of gentle acoustic record stuff. We've done that like three or four minute long bubblegum rock and roll, pop, single thing before. And it was like, well, what haven't we done? And we had never really made like a groove oriented sort of party record, you know?"
Medicine At Midnight arrives on Feb. 5, 2021 and pre-orders are available here.
Medicine At Midnight tracklisting:
Making a Fire
Shame Shame
Cloudspotter
Waiting on a War
Medicine at Midnight
No Son of Mine
Holding Poison
Chasing Birds
Love Dies Young
"Shame Shame" and a clip from Grohl's SiriusXM interview are available to stream below.
What are your reactions to Foo Fighters' new single? Are you excited to hear their new album? Let us know in the comments below.