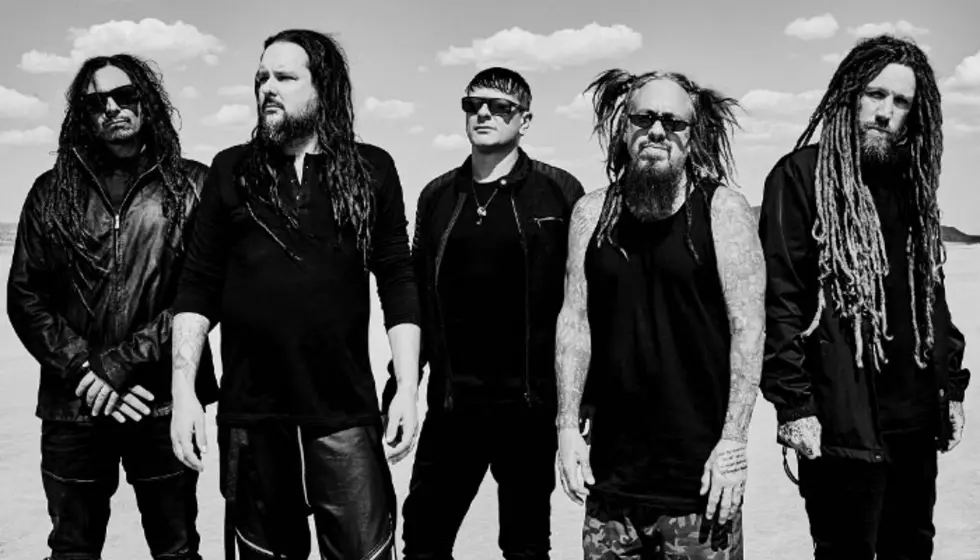 Here's what Fieldy thinks Korn shows will be like after the pandemic
Just like virtually every other band in the world, Korn have had to make a lot of changes due to the coronavirus pandemic. However, rather than dwell on the past, Reginald "Fieldy" Arvizu is revealing what Korn shows will probably look like when the pandemic is over.
As well, he's sharing why it's important to look towards the future during these uncertain times.
Due to the pandemic, Korn faced a lot of changes this year including canceling their co-headlining tour with Faith No More. Despite the setbacks they have faced, Fieldy is trying to look forward to the future.
During an interview with Offstage With DWP, the bassist says that Korn shows will probably look a lot different after the pandemic. Why? Well, the time off everyone's had from shows will likely lead to some of the most energetic gigs live music has ever seen.
"If we all can just chill out, it's gonna pass, and we will be back rocking," he says. "And when we do, it's gonna be like letting bulls out of cages. It's gonna be the most insane, probably, crowds we've ever seen in our life, and insane performances from bands ever, because you have a bunch of tied up bulls. We're being held back, and when you let us loose, it's gonna be on and poppin', man. It's gonna be crazy."
In the meantime, Fieldy is encouraging everyone to find ways to be inspired while we wait for the pandemic to end. As well, during times like these, it's okay to not "have it together."
"But meanwhile, while on lockdown, write some songs, man," he continues. "Pick up your guitar or your instrument. Pick up some painting. Get into a project, because it's not easy. Everyone I talk to, they try to act like they have it together, and they don't. Because this is the hardest time. I'm 50, and I've never seen anything like this in my life. And we're world travelers."
Even though Fieldy tries to stray away from talking about coronavirus, he admits to discussing it from time to time. However, he would rather focus on how the world is going to overcome the pandemic and what things will be like afterward.
"So, what can we do? Not talk about it, and try to get into a project and do our best," he says. "Yeah, I fall short and I get in there and talk about it a little bit sometimes, but I'd rather not. I'd rather talk about how we're gonna overcome this and reinvent it and recreate it and we're gonna come through it. We're all gonna be back, and we're all gonna figure this out. And if anybody's got ideas, let's brainstorm on 'em. We're gonna make it happen. I don't know how, but we're gonna make it happen."
Despite the changes Korn and Fieldy have faced in 2020, Fieldy's side project Stillwell still managed to release new music. Back in September, they unleashed their third studio album Supernatural Miracle.
Fieldy's full interview with Offstage With DWP is available to stream below.
Do you agree with Fieldy on what future Korn shows will look like? Let us know in the comments below.