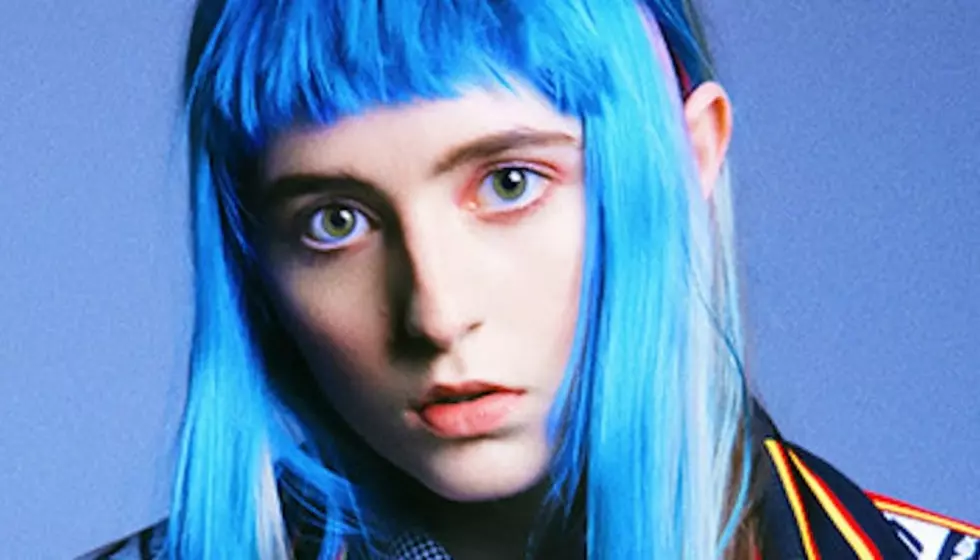 Here's why Ashnikko is changing the release date for 'DEMIDEVIL' again
[Photo via Spotify]
It looks like Ashnikko's new album DEMIDEVIL is arriving sooner than fans anticipated.
On Thursday, Ashnikko revealed that she is pushing up the release date for the forthcoming album by an entire month.
Ashnikko's highly anticipated 10-track album DEMIDEVIL faced quite a few release delays in 2020. Originally, the album, which Ashnikko is calling a "mixtape," was slated to arrive in October before being delayed until November 2020. Then, DEMIDEVIL's release was moved again to Feb. 19, 2021. However, it now looks like fans will get to hear the new album sooner than anticipated.
On Jan. 7, Ashnikko revealed on social media that DEMIDEVIL's release date has been pushed up a month. The reason? Well, it appears a slew of mixtapes have already been shipped out to fans. Since Ashnikko thinks it's unfair for only some fans to hear the entire album early, she has decided to release it on Friday, Jan. 15.
"hey yall!! as u know, loads of my mixtapes were sent out more than a month before my desired release date??and i honestly don't think it's fair that you all don't get to hear the music at the same time and enjoy it together.....SOOO...I have made the decision to bring DEMIDEVIL forward and release it next Friday, January 15th!!!!!!! my pride and joy, the apple of my eye, something i've poured my heart and soul into, my baby DEMIDEVIL is out NEXT FRIDAY EEEEEEEEEEEEK LET'S PARTY !!!!!!!!"
 

View this post on Instagram

 
DEMIDEVIL features 10 new songs including the previously-released tracks "Daisy" and "Cry," her collab with Grimes. As well, the LP also has a collaboration with Princess Nokia on the track "Slumber Party."
Last year, Ashnikko opened up to DIY about what fans can expect to hear on DEMIDEVIL.
"My last EP was definitely about my harrowing heartbreak and my anger towards my ex-boyfriend," she said. "I wrote like, 450 songs about that stupid fucker. I'll write about my friends' heartbreak and their stories - I am a bit of a story vampire like that. But I can also write about other things beside heartbreak! I write about sex-positivity; that's big for me. Just the orgasm of people with vaginas is important to me and my music because it's been a very elusive concept until recently. Our orgasm is not prioritized in mainstream media or music, and I just wanna fucking cum!"
While fans count down the days until DEMIDEVIL to finally arrives, "Daisy" is available to stream below.
What are your reactions to Ashnikko pushing up the release date of DEMIDEVIL? What song are you looking forward to hearing most? Let us know in the comments below.