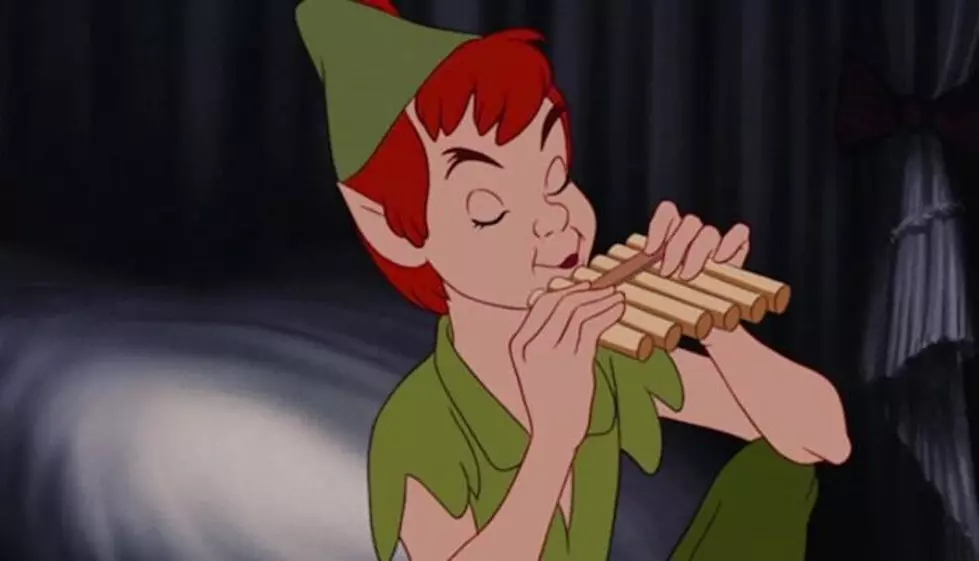 Here's why some major Disney+ films are getting content warnings
[Photo via Disney]
It may feel like October just started, but Disney+ is already preparing for the month of November. The streaming service has unveiled everything heading to its platform next month.
Disney is also explaining why you might see content warnings before watching some classic films.
Disney has been called out on its cultural insensitivity over the years. More recently, the company announced it is removing Splash Mountain from its parks. The classic ride is based on the 1946 film Songs Of The South which portrays Black people in a negative and offensive light. The film has also been virtually erased from Disney's catalog.
Now, Disney is continuing to take some accountability for its past mistakes by adding content warnings to a few classic films including Lady And The Tramp, The Aristocats, Dumbo and Peter Pan. The warning lets viewers know that certain aspects of these films portray specific demographics and cultures in harmful ways.
"This program includes negative depictions and/or mistreatment of people or cultures. These stereotypes were wrong then and are wrong now. Rather than remove this content, we want to acknowledge its harmful impact, learn from it and spark conversation to create a more inclusive future together. Disney is committed to creating stories with inspirational and aspirational themes that reflect the rich diversity of the human experience around the globe."
Lady And The Tramp and The Aristocats have faced backlash over the years due their depiction of East Asian people and culture through "The Siamese Song" and playing the piano with chopsticks respectively. As well, Peter Pan's stereotypical portrayal of Native American people has sparked scrutiny from viewers. 
The content warning will appear for 12 seconds before The Aristocats and Peter Pan as well as 1941's Dumbo and Swiss Family Robinson. Disney+ is also encouraging viewers to visit Stories Matter, a section on Disney's website. The page is devoted to discussing the company's intentions of rewriting its harmful past, acknowledging its mistakes and finding ways to improve content in the future. 
Along with adding content warnings, Disney+ has also unveiled its lineup for November 2020. The Mandalorian fans are finally getting new episodes from season 2 next month. The first episode "Chapter 10" arrives Nov. 6. 
Disney+ is also cranking out some early holiday content. On Nov. 6, viewers can watch Disney's A Christmas Carol. As well, a LEGO Star Wars holiday special is being released on Nov. 17.
Everything heading to Disney+ in November 2020:
Friday, November 6
Disney Goldie & Bear (s1)
Disney Goldie & Bear (s2)
Disney Junior Fancy Nancy: Fancy it Yourself (s1)
Disney's A Christmas Carol
Mr. Magoo
The Mandalorian - Episode 202, "Chapter 10"
Magic of Disney's Animal Kingdom - Episode 107, "The Big Egg Switcheroo"
The Right Stuff - Episode 106, "VOSTOK"
Weird But True - Season Finale Episode 313, "Camping"
One Day At Disney - Episode 149, "Leslie Evans: Senior R&D Imagineer"
Friday, November 13
Petra: City of Riches
Ultimate Viking Sword
The Mandalorian - Episode 203, "Chapter 11"
Magic of Disney's Animal Kingdom - Episode 108, "Baby Gorilla Grace"
Inside Pixar - Premiere
The Right Stuff - Episode 107, "Ziggurat"
One Day At Disney - Episode 150, "Mark Gonzalez: Steam Train Engineer"
Tuesday, November 17
LEGO Star Wars Holiday Special
Wednesday, November 18
The Wonderful World of Mickey Mouse - Premiere
Friday, November 20
Planes
Planes: Fire Rescue
Marvel's 616 - Premiere
The Real Right Stuff - Premiere
The Mandalorian - Episode 204, "Chapter 12"
The Right Stuff - Finale Episode 108, "Flight"
One Day At Disney - Episode 151, "Season Finale"
Friday, November 27
Alexander and the Terrible, Horrible, No Good, Very Bad Day
The Adventures of Yellow Dog: Far From Home
Marvel's Spider-man: Maximum Venom (s3)
Once Upon a Time in Wonderland
Party Animals (s1)
Alaska: Port Protection
Black Beauty - Premiere
The Wonderful World of Mickey Mouse - "House of Tomorrow" and "Hard to Swallow"
The Mandalorian - Episode 205, "Chapter 13"
What are your thoughts on Disney+ adding content warnings to some of its films? Let us know in the comments below.