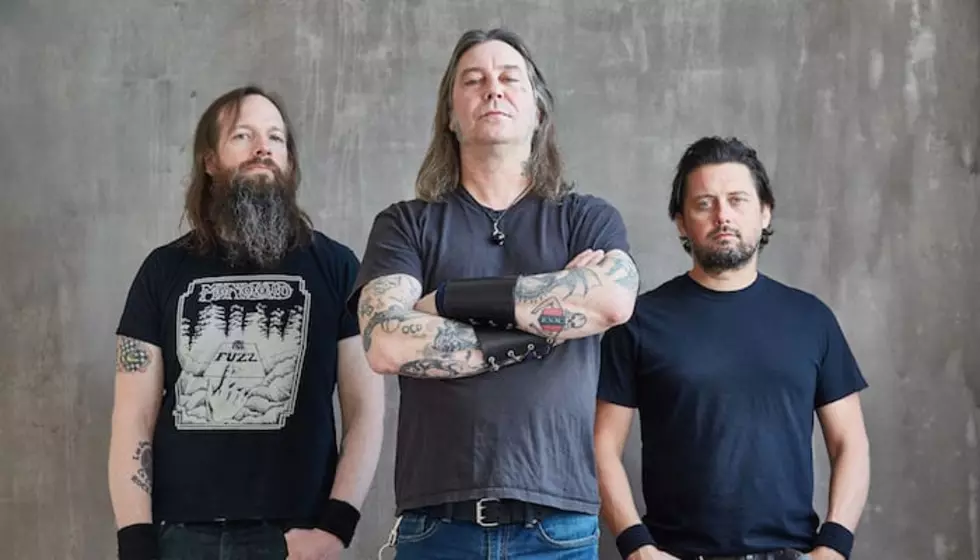 High On Fire leave tour for frontman's emergency amputation
[Photo by: Jen Rosenstein]
High On Fire have dropped off their upcoming fall tour with Municipal Waste due to a medical emergency involving guitarist/vocalist Matt Pike, who the band say needs to have one of his toes amputated. Read the full statement below.
"Matt has a medical emergency culminating in the partial amputation of one of his toes," reads the message from the band. "The scheduling of this procedure is immediate and the recovery time will overlap our intended tour with Municipal Waste. We will unfortunately be unable to participate in this tour but will be back stronger than ever in 2019!"
The development follows the recent release of High On Fire's eighth studio album Electric Messiah, the title track of which pays tribute to one of Matt Pike's longtime heroes and peers, late Motörhead leader Lemmy Kilmister.
"People have always compared me to Lemmy, even when he was alive," Pike tells AP. "He's obviously a big influence. I get that I have a gravelly voice and sometimes a handlebar mustache. But I'm a normal dude. I don't compare to Lemmy."
The scheduled dates will continue with Municipal Waste, Toxic Holocaust and Haunt. The three acts today released a joint statement in support of Matt Pike and his High On Fire bandmates, as noted by Theprp.com, while announcing their intentions for the coming North American tour.
"First and foremost we wish our friend Matt the best of luck with his recovery. We need him, the metal world in general needs him. We would much rather have him miss a tour to heal up rather than not having any more Matt Pike music in the future. High On Fire's new album is amazing and we love him and his band mates so much. That being said after much discussion us Toxic and Haunt are still going to do the tour. It just makes sense, why make something negative worse? Get better Matt we love you."
Dates:
11/02 - Dallas, TX @ Canton Hall
11/03 - Austin, TX @ Mohawk
11/04 - New Orleans, LA @ Southport Music
11/06 - Tampa, FL @ The Orpheum
11/07 - Atlanta, GA @ Masquerade
11/09 - Washington, DC @ Black Cat
11/10 - Richmond, VA @ The National
11/11 - Brooklyn, NY @ Warsaw
11/12 - Philadelphia, PA @ Union Transfer
11/13 - Boston, MA @ Paradise
11/15 - Chicago, IL @ Metro
11/17 - Denver, CO @ Oriental Theater
11/18 - Salt Lake City, UT @ Metro Music Hall
11/20 - Portland, OR @ BossaNova Ballroom
11/21 - Seattle, WA @ Showbox
11/23 - Sacramento, CA @ Ace of Spades
11/24 - Berkeley, CA @ UC Theater
11/25 - San Diego, CA @ Brick by Brick
11/26 - Santa Ana, CA @ Observatory