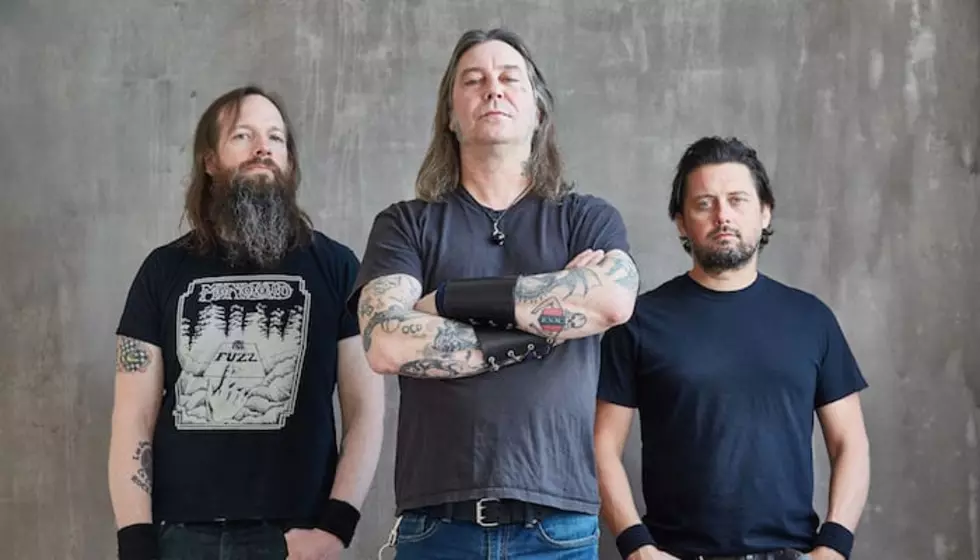 High On Fire cancel tour as frontman deals with medical complications
[Photo by: Jen Rosenstein]
High On Fire have canceled their upcoming North American due to health concerns for frontman Matt Pike.
Pike had to undergo a partial toe amputation in the fall due to complications from diabetes, and he is now at risk of losing his big toe. He released a statement alongside the band's cancelation announcement regarding his situation and why it forced the band to pull out of the Electric Messiah Tour.

"Nevertheless, to save yet another toe, my big one, I have been grounded by circumstances out of my control. I will have more of a medical report to come but right now I'm at great risk of losing it, and/or a bigger portion of my foot due to Diabetes," Pike writes. "It just shows how this disease can affect our lives."
Pike added in the statement that he wants nothing more than to perform his songs with High On Fire live to fans and promised that the band would be back once he recovers to play for them.
This is the second time High On Fire was forced to drop off a tour for Pike's medical issues, as they were slated to co-headline a tour with Municipal Waste in this past fall. Both tours were supposed to be in support of the band's eighth studio album Electric Messiah, which was released in October.
The tour was set to kick off Thursday in Atlanta with the band joined by Toke and Year Of The Cobra. Fans are able to refund their tickets through point of purchase for any of the tour stops.
We would like to wish Pike the best of health during this difficult situation.
Check out the full list of canceled 2019 North American dates below:
Canceled dates:
01/10 — Atlanta, GA @ Masquerade
01/11 — Carrboro, NC @ Cat's Cradle
01/12 — Richmond, VA @ Broadberry
01/13 — Baltimore, MD @ Baltimore Soundstage
01/15 — Philadelphia, PA @ TLA
01/16 — Brooklyn, NY @ Warsaw
01/18 — Boston, MA @ The Sinclair
01/19 — Montreal, QC @ Fairmount
01/20 — Toronto, ON @ Opera House
01/22 — Chicago, IL @ Metro
01/23 — Minneapolis, MN @ Skyway
01/25 — Denver, CO @ Oriental
01/26 — Omaha, NE @ Slowdown
01/27 — St. Louis, MO @ Delmar Hall
01/29 — Dallas, TX @ Gas Monkey Bar and Grill
01/30 — Austin, TX @ Barracuda
01/31 — Houston, TX @ White Oak
02/01 — New Orleans, LA @ House of Blues
[envira-gallery id="186695"]