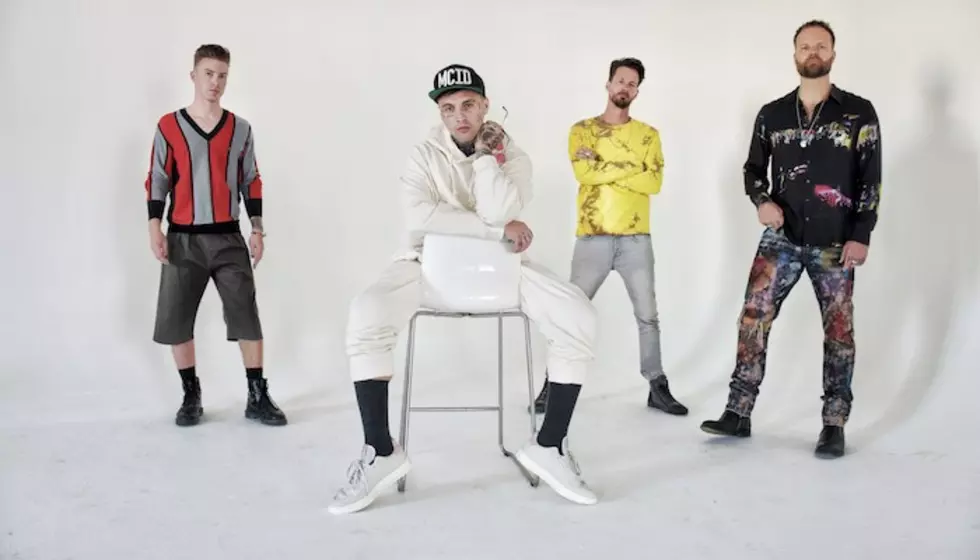 Highly Suspect hold the family dinner from Hell in "These Days" video
The coronavirus pandemic has us in a state of lockdown, away from many of our families and friends. While we wait anxiously for the pandemic to pass, Highly Suspect give us a reason to actually celebrate social distancing. The new video for their track "These Days" peeks in on a family dinner where everyone is hostile, harried and with something to hide. Except for the everyman hero, played by Tony Cavalero from the HBO show, The Righteous Gemstones.
In the clip, Cavalero just wants to eat dinner in peace, but everybody is up in arms about something. Basic discussions turn into arguments. Then it gets loud. After that, it gets starts getting physical. There's a sequence where our hero just wants to use the bathroom in peace. You can guess how that turns out. The message here is the questioning of what exactly constitutes as "normal." The video, directed by Atlanta-based team Rock And Egg captures all of the madness that makes "These Days" really hard to watch. The slow-motion sequences excellently convey our hero's existential dread with every single family member. Without a single means of escape in sight.
From the Pulp Fiction-designed opening titles, to the sly nod to Michelangelo's The Last Supper, "These Days" is completely wild. In addition, the song itself has a vibe that wouldn't be out of place between Nirvana and Bush on your '90s-themed playlist. It's a perfect marriage of music and visuals that complement each other in the most incredibly thorough ways. Speaking of which, have you heard MCID?
Check out "These Days" below and tell us how you're feeling afterward.