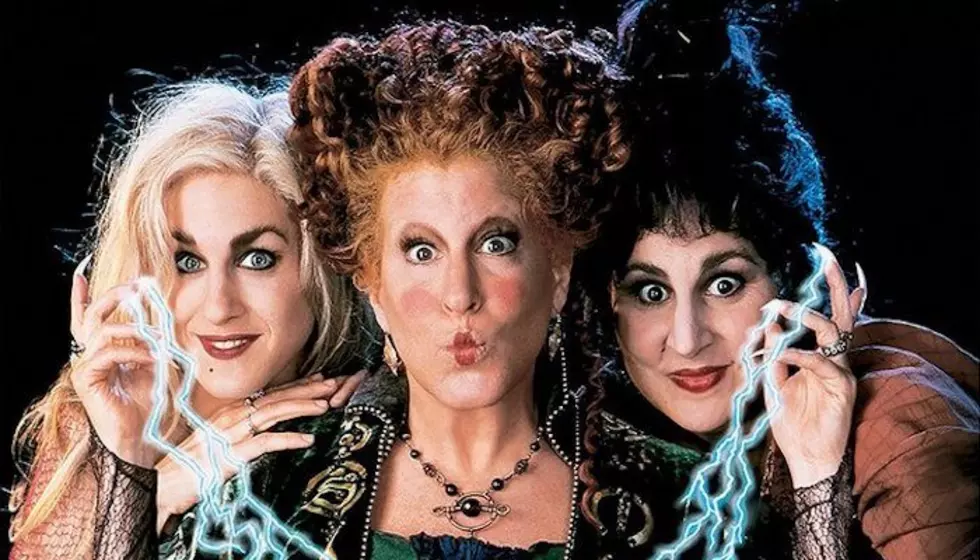 QUIZ: Which 'Hocus Pocus' character are you?
Is there really a better Halloween movie than Hocus Pocus? 
The Sanderson sisters represent everything we love about this time of year, and we just cannot get enough of the iconic Disney film. 
Because it's finally nearing the Halloween season, we wanted to give you a quiz to figure out which Hocus Pocus character you are most like based on your personality. It's time to truly find out if you're a witch or a mere mortal. You can take that below.
More on Hocus Pocus
It's that time of year again where Freeform brings us the highly-anticipated 31 Nights of Halloween. The channel just announced all the childhood classics and spooky favorites that will be airing in 2020.
In addition to Hocus Pocus, 31 Nights of Halloween will include Casper, The Addams Family and the Halloweentown series. There are also plenty of Tim Burton favorites including Beetlejuice, Corpse Bride and The Nightmare Before Christmas. The Craft, Warm Bodies and Scream, Scream 2 and Scream 3 are also among the airings. Check out the full lineup here.
As if a month filled with all of your favorite spooky films isn't enough, Freeform is also hosting a drive-thru experience called Halloween Road. The new pandemic-friendly event will take fans through the worlds of Ghostbusters, Hocus Pocus and The Nightmare Before Christmas.
The drive-thru experience includes themed surprises, interactive experiences and live entertainment that guests can enjoy from the safety of their own vehicles. Along with the films already mentioned, other titles included in this year's 31 Night Of Halloween lineup will appear throughout the drive-thru.
All of the spooky fun goes down at Heritage Square Museum in Los Angeles Oct. 2-4. While the event is free, you must make a reservation ahead of time. Head here for more information.