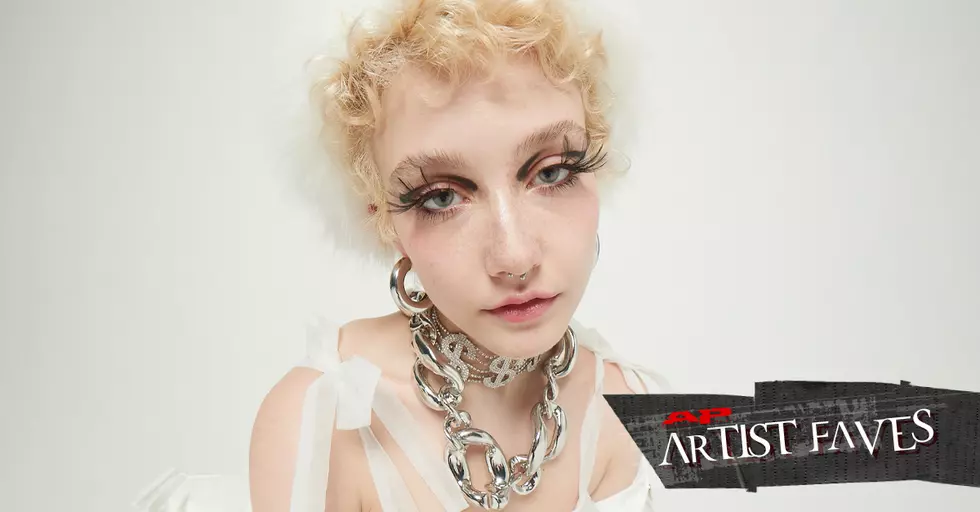 chloe moriondo's Christmas wish list is very pink
[Photo by Kenneth Cappello]
The holidays are right around the corner, and for us, that means stocking up on all the latest merch. If you're short on gift ideas this season, don't worry — we've got you covered. From comfy kicks and bold jewelry to page-turner books and the coolest variants for your vinyl-loving dad, these artists put together the ultimate shopping guide that'll have your loved ones beaming. Check out chloe moriondo's picks below.
Miu Miu Ballet Heels in Orchidea
$995 • Saks Fifth Avenue
These are so pretty and a perfect shade of pink. I don't care if they go out of style before I can afford them.
[Photo via Saks Fifth Avenue]
Balenciaga Small Cagole in Sweet Pink
$2,900 • Saks Fifth Avenue
I also will never be able to afford this. But god damn is the little heart mirror everything I've ever wanted.
[Photo via Saks Fifth Avenue]
A cat
Fury affection? Priceless • Petfinder
This one isn't very realistic. I think I will wait until springtime when I'm touring less.
[Photo via Petfinder]
Nordic Knots Modern Rug in Pink
$695 • Nordic Knots
My new apartment desperately needs a new rug. This one is once again way too expensive but is definitely on the wish list.
[Photo via Nordic Knots]
Selkie Castle Pink Marshmallow Puffer
$295 • Selkie
This jacket is perfect. Everything about it matches how I would like to feel during wintertime, and it's a shame it's sold out in my size because I would have splurged.
[Photo via Selkie]
chloe moriondo appears in Alternative Press' Winter 2022 issue, which is available here or below.