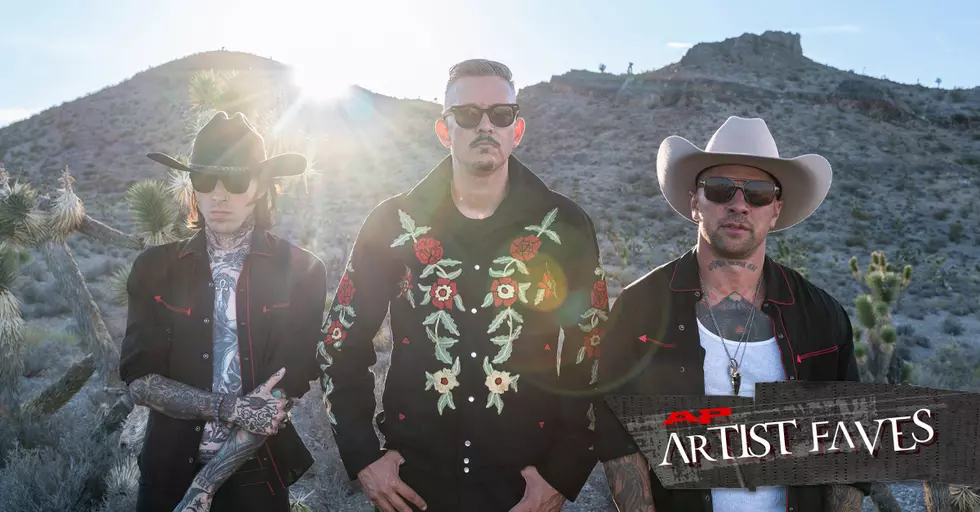 Spiritworld want you to spend your Christmas cash on these metal picks
[Photo by Matt Schrum]
The holidays are right around the corner, and for us, that means stocking up on all the latest merch. If you're short on gift ideas this season, don't worry — we've got you covered. From comfy kicks and bold jewelry to page-turner books and the coolest variants for your vinyl-loving dad, these artists put together the ultimate shopping guide that'll have your loved ones beaming. Check out Spiritworld's picks below.
Organisms from an Ancient Cosmos by S. Craig Zahler 
$39.99 • Dark Horse Comics
Dystopian existentialism wrapped up in an epic sci-fi battle story? Sign me up. S. Craig's ability to lend his hand to multiple different genres of fiction and absolutely dominate is something I personally am hugely inspired by.
[Photo by Dark Horse Comics]
Agnostic Front Get Loud Vinyl 
$28.44 • Plastic Head Megastore
We just got off tour with Agnostic Front in Europe. Truly the kings of hardcore. We learned so many valuable lessons from these legends. Over 40 years into their career, and they're still smashing out records like Get Loud. This record is a must-buy!
[Photo by Plastic Head Megastore]
Deicide Logo Black T-shirt 
$25 • Century Media Store
Sometimes I look through the Century Media roster and think, "How is our band name next to bands like Deicide, At The Gates and Napalm Death?" It still doesn't compute to me. This tee is badass but doesn't cost $150. Fuck yeah!
[Photo by Century Media Store]
Mahakala Bomber Jacket
$109.99 • BLXCKMASS CLOTHING
Metal music, horror fiction, combat sports: the holy trinity of things I completely nerd out over. Malakai Black is one of my favorite wrestlers to follow currently. He's also a torchbearer for metal music. This jacket rocks. December is just about the only month I can get away with wearing a jacket like this in Las Vegas. Had to be on the wishlist!
[Photo by BLXCKMASS CLOTHING]
Godlessness by Stu Folsom (Hardcover and Audiobook Vinyl Bundle) 
$25 • Rare Bird Lit
Shameless self-plug time! The collection of short stories that I wrote that kicked off our album Pagan Rhythms and new album DeathWestern are finally back in print after selling out in 2020! Go pick up the beautiful new edition from Rare Bird Lit.
[Photo by Rare Bird Lit]
Spiritworld appear in Alternative Press' Winter 2022 issue, which is available here or below.