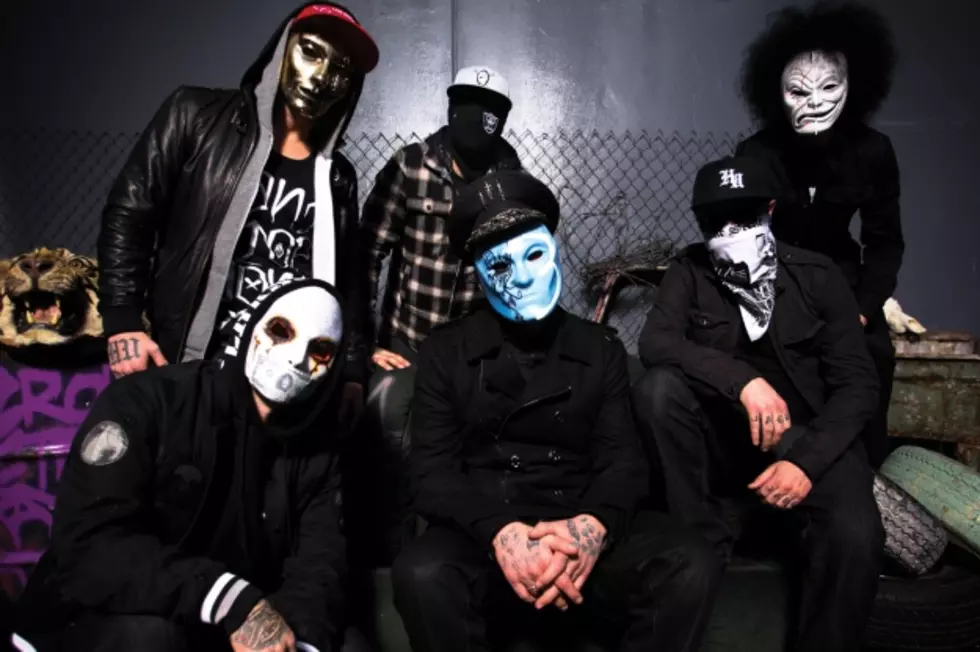 Hollywood Undead release statement on Da Kurlzz's departure
After a few months of speculation about just what's been going on between Hollywood Undead and now ex-band member Matty "Da Kurlzz," the band has released a statement that should put all the rumors to rest. 
Read more: Hollywood Undead talk writing new music, finding treasures at swap meets
"Matty and Hollywood Undead have decided that we are parting ways amicably," the band's official statement read, via press release sent out this evening, on Oct. 10 by the band's management. "Matty decided he would like to pursue his own interests and we are supportive of that. We wish him nothing but the best moving forward."
This statement comes a little late, at least after the fact that fans have been speculating on what exactly happened between Da Kurlzz and the rest of the band. It does serve to offer some final closure on the incident, however, and it's good to see the band has split amicably. 
As far as what kind of "interests" Matty is pursuing, that's unclear at this point. But whatever he's up to, hopefully Hollywood Undead fans can get behind, as he was indeed a beloved member of the group to the fanbase, and he's already missed, if social media is to be believed.