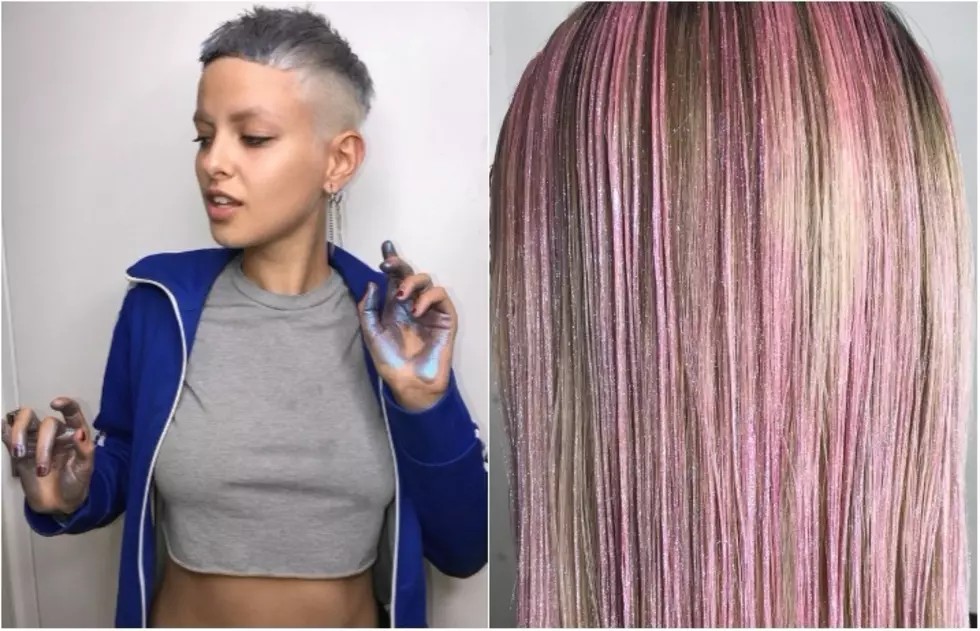 This foam makes your hair holographic and it's magical
[Photos by: IGK/Elite Daily]
Get ready, because 2018 will make your dreams of having the most glittery and magical hair you can imagine come true. Beauty company IGK Hair created a holographic foam named FOAMO, and it's coming to Sephora next year.
Read more: QUIZ: Which Hayley Williams hair era are you?
The hair mousse gives your hair a color-shifting and duocrome finishing that will make you look as close to a unicorn as humanly possible.
According to Trend Mood's Instagram, the product will be available in two colors: Moonrock, which shifts from pink to teal, and Meteor, a blue shade that turns purple when the hair catches light.
Based on the pictures, we can say both look absolutely stunning.
The hair mousse is out in January, so no need to check their website non-stop until then. (But here's the link in case you feel the need to do it). 
Watch more: APTV talks #HairGoals with Papa Roach frontman Jacoby Shaddix