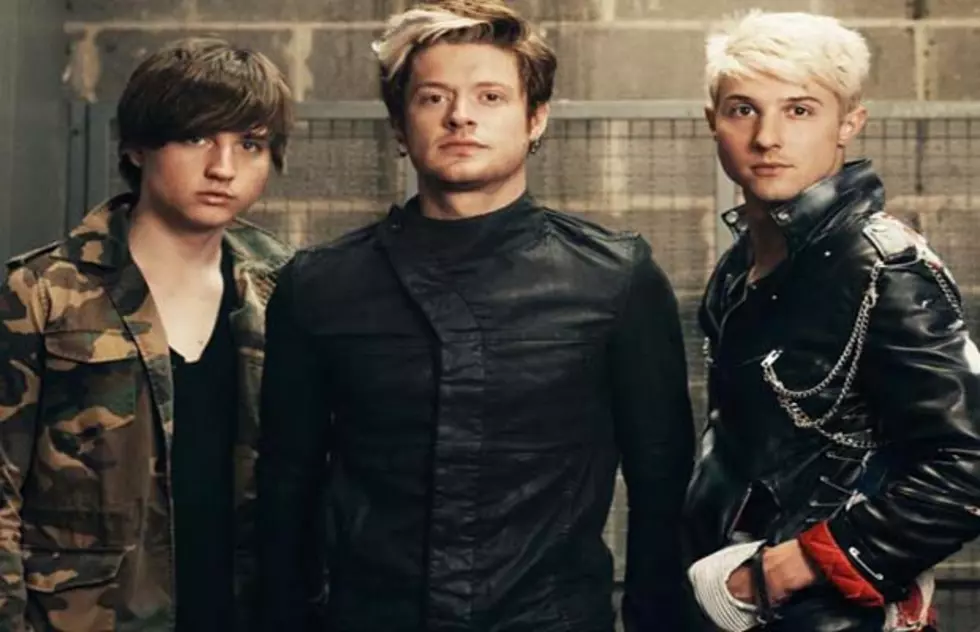 Hot Chelle Rae release "Recklessly" live video
Hot Chelle Rae have posted a live video for a new song titled, "Recklessly." The band's upcoming album is due out next year. Fans can check out the video below. Leave us a comment with your thoughts!
In addition, HCR's bassist Ian Keaggy has left the band after six years. An official statement can be seen below.
"Dear Hot Chelle Rae Fans,
Today is very bittersweet for Hot Chelle Rae. After spending the last six years working like crazy, and putting in more work than you can ever know, our friend and bass player Ian Keaggy has decided to leave the band in order to pursue some of his other passions. We've taken HCR from a barn, to traveling the world, to where we are today … and couldn't have done it without him. Being in this band is more than a full time job, and knowing how talented Ian is in MANY fields, we wish nothing but the best for him as he spends time on some of the things he's sacrificed in order to be part of HCR.
So today begins a new chapter for Hot Chelle Rae and we want to be clear in saying that we are in NO way slowing down. Quite the opposite. We are working day and night to finish our new album which we will launch with it's first official single in early 2014 to be followed by the full album shortly thereafter.
In the meantime, we have an exclusive gift for our fans. Later today, we'll be releasing a new video for a song from the upcoming album. The song is called "Recklessly" and the video features a collection of footage from our travels around the world including our tour last summer with Justin Bieber and our Japanese tour in August. We've received an incredible response from our fans for this song and felt like this video was the perfect way to look back, reflect and say thank you to all of you for always sticking by us as we move forward.
We hope you enjoy the video … and please join us in wishing our friend and bass player the best of luck. We love you Ian.
Sincerely,

Ryan, Nash and Jamie

Hot Chelle Rae"