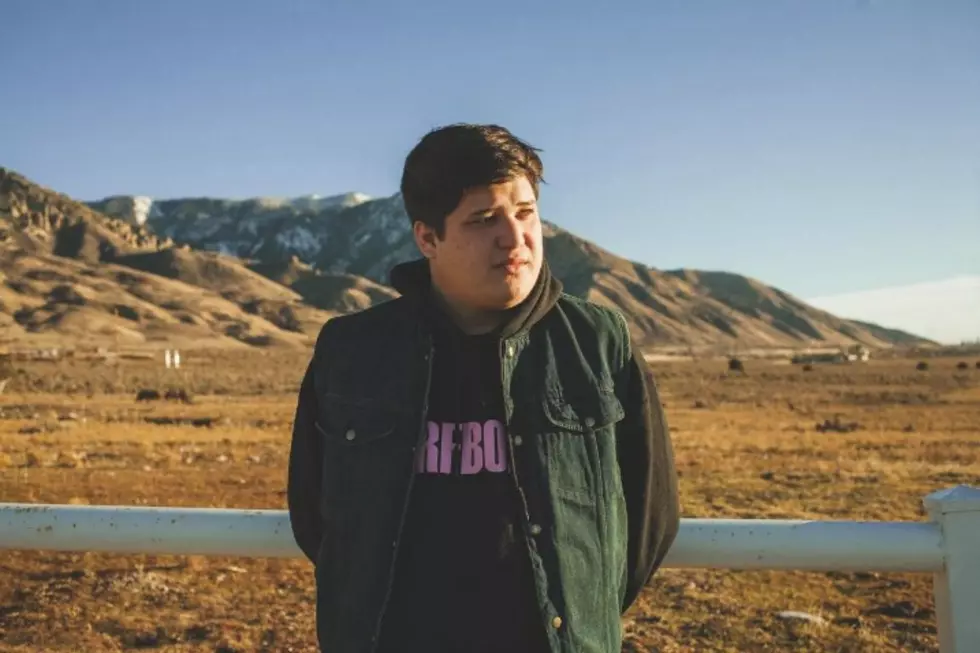 Hotel Books premieres spoken-word song "Where We Sleep Is Where We Dream" (exclusive)
Cam Smith, the mastermind behind Hotel Books, just released another song in his spoken-word style to tease to his upcoming album. Smith teamed up with AP to give an exclusive listen of the song, called "Where We Sleep Is Where We Dream."
The song features Smith's signature spoken-word lyrics, something Hotel Books is known for. However, the song is more melodic than past Hotel Books songs. "The song is about desperation, but it's also about trying to revisit the simplistic joys of being young, so we only found it fitting to pull inspiration from the artists we loved during that time," says Smith.
Those artists include Linkin Park, P.O.D. and MxPx, says Smith.
Hotel Books' new single will be available through iTunes on Friday, March 4. The album is anticipated to drop this summer. In the meantime, check out the new song below!
Like what you hear? Check them out on tour with Chase Huglin!
4/14 - Pomona, CA @ PBW

4/15 - San Clemente, CA @ House Show

4/16 - Las Vegas, NV @ The Warehouse

4/17 - Sacramento, CA @ TBA

4/18 - Portland, OR @ The Tardis Room

4/19 - Bremerton, WA @ House Show

4/20 - Boise, ID @ TBA

4/21 - Heber, UT @ House Show

4/22 - Laramie, WY @ TBA

4/23 - Denver, CO @ TBA

4/24 - Kansas City, MO @ Records With Merritt

4/25 - Cherokee, IA @ House Show

4/26 - Morris, MN @ The Platform

4/27 - Minneapolis, MN @ Beitel House

4/28 - Chicago, IL @ The Wire

4/29 - Columbus, OH @ The Summit (Shot Fest)

4/30 - Cleveland, OH @ Mahall's Locker Room

5/1 - Buffalo, NY @ Sugar City

5/2 - Syracuse, NY @ Moron Manor

5/3 - Poughkeepsie, NY @ My Pizza Place

5/4 - Staten Island, NY @ Hashtag Bar

5/5 - Vineland, NJ @ The Oak Tavern

5/6 - Lemoyne, PA @ The Champ

5/7 - Findlay, OH @ InVogue Records HQ

5/8 - Marion, IN @ House Show