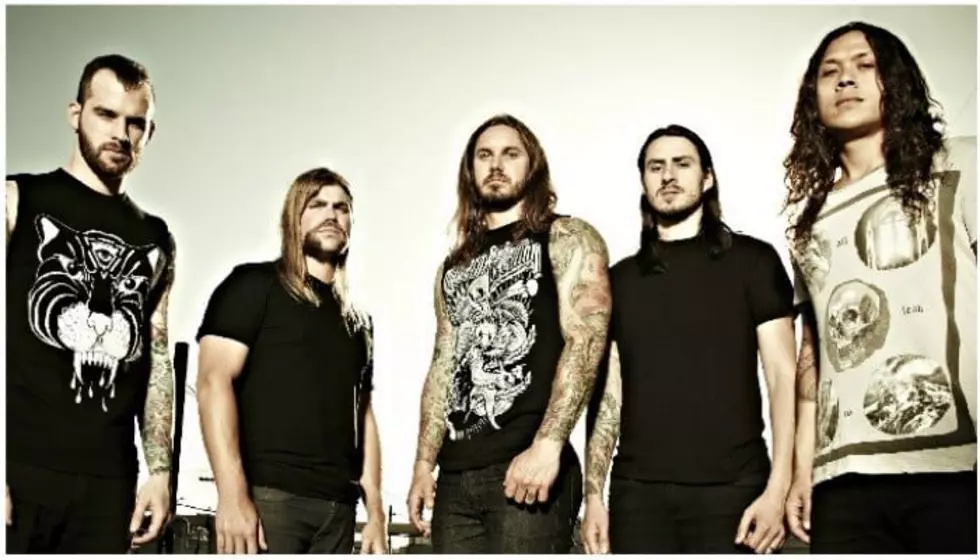 As I Lay Dying show sparks backlash, House of Blues defends booking
Earlier this month, As I Lay Dying announced a fall tour with After The Burial and Emmure. One date caused a bit of controversy with a reporter of the Boston Herald, who took issue with the band being booked at the House of Blues in Boston.
Now, the venue is speaking out in support of booking AILD.
You can read HOB's statement below.
The new tour announcement comes after the band made their quiet return last year following Tim Labesis' arrest.
The singer was arrested in May 2013 after being accused of hiring a hitman to kill his estranged wife. After a delay in his trial, Lambesis pleaded guilty to a felony charge of soliciting the murder of his wife of eight years in Feb. 2014.
While he would have faced up to nine years in prison, it was revealed in May 2014 that Lambesis was only sentenced to six years. However, Lambesis received an early release in Dec. 2016. He finally broke his silence in Dec. 2017 with a lengthy statement.
The band confirmed they were returning with their original lineup, including Lambesis, in June 2018 by releasing a new track, "My Own Grave." They performed their first show together since Lambesis' release a few weeks later.
When the band went on tour last year, there was a lot of public outcry regarding Lambesis' past involvement with domestic violence. One of the shows actually got canceled following the venue's (Growlers) decision to pull the plug.
Now, a journalist with the Boston Herald has taken issue with the band's Nov. 25 show at House Of Blues in Boston.
"It's good that he acknowledged his crime and apologized, but for many, going back on the road just seems wrong," the journalist writes. "Count me in that crowd."
A HOB spokesperson responded on Wednesday, defending their decision to book the band.
"Though staff and management may not agree with particular performers appearing at our venues, ticket buyers have the right to purchase tickets or not purchase tickets."
As I Lay Dying will kick off their Shaped By Fire tour in North America this fall. You can check out the list of dates below.
Dates
11/15 — Las Vegas, NV @ House of Blues
11/16 — Phoenix, AZ @ The Van Buren
11/18 — Dallas, TX @ House Of Blues
11/19 — Houston, TX @ House of Blues
11/21 — New Orleans, LA @ House of Blues
11/22 — Atlanta, GA @ Buckhead Theatre
11/23 — Charlotte, NC @ The Fillmore Charlotte
11/25 — Boston, MA @ House of Blues
11/26 — Philadelphia, PA @ Theatre of Living Arts
11/27 — Pittsburgh, PA @ Roxian Theatre
11/29 — Silver Spring, MD @ The Fillmore Silver Spring
12/1 — Reading, PA @ Reverb
12/2 — Cleveland, OH @ House of Blues
12/3 — Chicago, IL @ House of Blues
12/4 — Minneapolis, MN @ Varsity Theater
12/6 — Denver, CO @ Summit
12/7 — Salt Lake City, UT @ The Complex
12/11 — Sacramento, CA @ Ace of Spades
12/12 — Ventura, CA @ Ventura Theater
12/13 — Los Angeles, CA @ The Regent Theater
12/14 — San Diego, CA @ SOMA
[envira-gallery id="197607"]