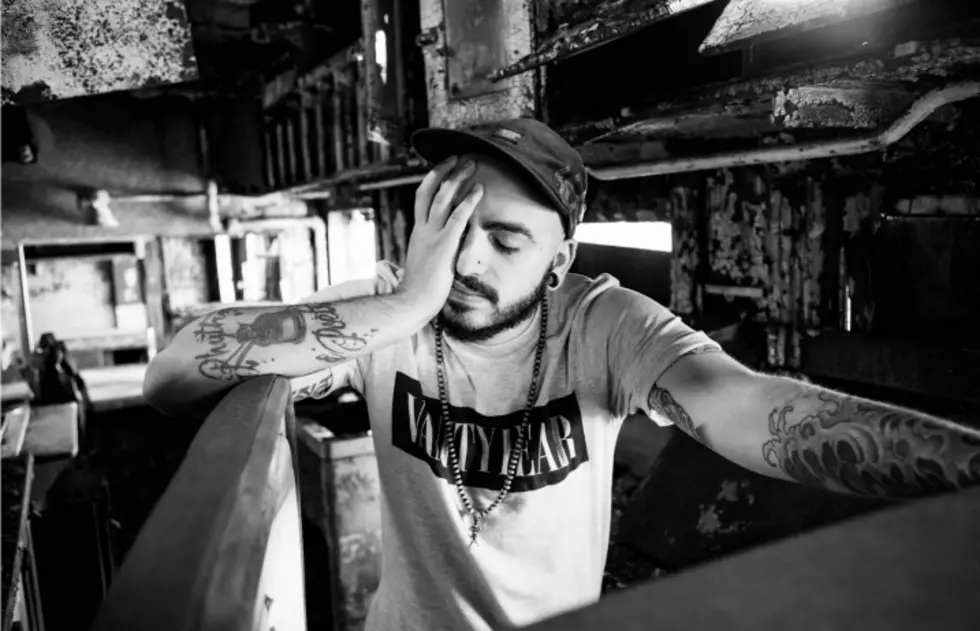 'I never thought I would need to take pills to feel human'—hip-hop artist Upgrade on mental health
Hip-hop artist Upgrade has teamed up with AP to premiere his new video for "Road Less Traveled," off his full-length Chemical Imbalance: Another Dose (available for purchase here). Upgrade also shared a personal essay explaining the inspiration for Chemical Imbalance and his driving force as an artist: finding a balance in his mental health. Read it below:
I've been in and out of therapy for as long as I can remember, I've always been hyper-sensitive to people and emotions around me. While people try to downplay the severity of mental health issues, I was front line battling every step of the way. Nobody could tell me to take a few breaths, to think positive thoughts, to follow a few instructions and be cured. I tried every method I could research before going on meds. Therapy, hypnotherapy, acupuncture, herbal supplements, cognitive behavioral therapy, homeopathy and everything in between. The thought of going onto medication was terrifying and embarrassing. I never thought I would need to take pills to feel human or correct this chemical imbalance in my brain. But at this point, I lost my job and had to quit school because of how severe it was. I went through failed relationships and friendships when I decided to all but remove myself from the world and only focus on working on me. I couldn't leave the house for a year because of the bombardment of panic attacks and anxiety that haunted me everyday. Activities that seem so simple like driving five minutes to the local store, going for a walk outside, eating, etc; all became draining struggles. On top of that, I was witnessing the worst withdrawal I could imagine from a collection of meds I guinea-pigged, hoping each one I tried would finally help me leave the house again. Anxiety and depression weren't new to me, but it got to a point that I could no longer live a normal life unless I took it head on, doing anything I could to find some kind of relief.  Constant downward spiraling thoughts of feeling worthless fed my everyday life. In my mid 20s living I was living at home, paralyzed by this invisible disease that no one seemed to understand. The only escape I had was writing and recording music. In between doctor visits and endless episodes of constant panic, I decided to express my struggle through music (which would then become a finished project called Chemical Imbalance: Another Dose).
Years later, on a new cocktail of meds, better relationships with therapists than my best friends, and enough doctor bills to keep me in debt for the rest of my life, I'm able to leave my house again. In no way have I ever felt 'cured' and I still deal with panic attacks, depression, anxiety and obsessive thoughts, but every day I work harder on making each day a little easier. Chemical Imbalance is the most important project I have ever made and hearing people tell me how much it has helped them get through similar struggles in their life is truly the best feedback I could ask for.  Very rarely are these topics talked about, especially in hip hop, but if I didn't talk about it, I wouldn't be real to myself. I continue on this road less traveled hoping to bring awareness to mental health, strike up conversation and help people who struggle everyday.