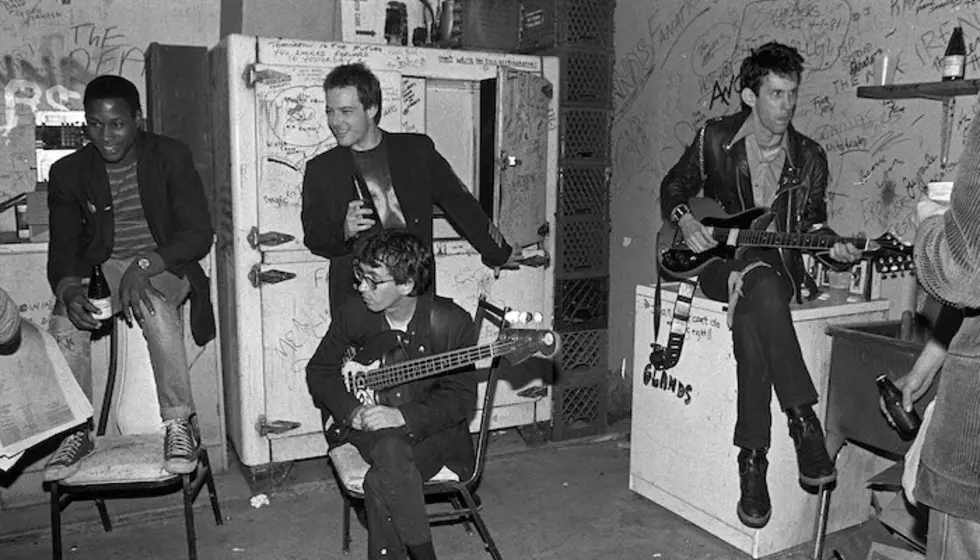 Can you identify these iconic punk bands from a photo of their singer?
[Photo by: Sue Brisk]
Punk has gone through so many stylistic changes over the years, it's hard to nail down what the genre actually is nowadays. When it started, though, it was all about grimy, politically charged angst and flipping your middle finger to the establishment. The iconic punk bands who birthed the genre had some classic looks back in the day as they led the charge of pissed-off youths. 
Can you identify which bands were fronted by these singers? Test out your knowledge below. 
More on iconic punk bands
Some of the best punk bands of yesteryear are still kicking around and playing shows all across the globe. 
Just last month, Bad Religion announced they're adding even more dates to their extensive fall tour. The new dates will take the iconic punk group from coast to coast, wrapping up in Sacramento, California, Oct. 12.
The band keep their pointed political messages at the forefront of their music on their new album. One of the tracks, "Chaos From Within," addresses President Donald Trump's proposed border wall at the Southern U.S.-Mexico border.
"Throughout history, walls have been used to keep the barbarians out, but it seems to me the truly barbaric aspect of a civilization is the chaos that comes from within," co-songwriter and lead singer Greg Graffin said of the track.
Bad Religion aren't the only old-school punk band out playing shows, though. The original Misfits also announced they're taking their run of stadium set home to New York. 
They officially confirmed their October show via Facebook while revealing Rancid and the Damned as support.
"DEATH COMES RIPPING AT THE GARDEN when the ORIGINAL MISFITS w/ special guests RANCID & THE DAMNED, return to NYC for their hometown Halloween show—Saturday, October 19th at Madison Square Garden!" the announcement reads.
The latest tour announcement should be great news for fans, as it gives hope for more shows going forward.