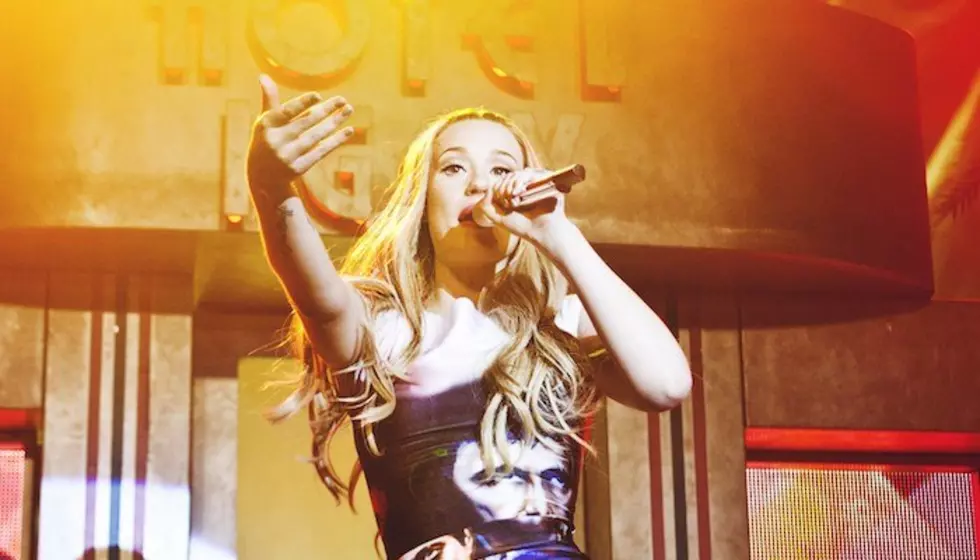 Iggy Azalea opens up her debut twerkpit to make it rain—yes, really
[Photo via Wikimedia Commons/Laura Murray]
Earlier this week, Iggy Azalea showed her love for the alt-world in her own special way with the announcement of the "twerkpit," and it looks like it really happened.
Fans of the rapper have been posting videos from her shows where not only did the twerkpit happen, but Azalea herself hopped in it.
To backtrack, Azalea announced two special, one-night only gigs in Los Angeles and New York City. With it, she delivered a playful warning of how the shows were about to go down.
"IF YOU ARE NOT TRYNA MELT THE FOUNDATION OF YOUR FACE. IF YOU ARE NOT TRYNA SCREAM THE WORDS TILL YOU HAVE NO VOICE. IF YOU ARE NOT TRYNA LEAVE LOOKING LIKE YOU GOT JUMPED. DO NOT. And I repeat. DO NOT Stand in the first 10 rows at the shows cause it ain't for you!!!"
One fan responded to the tweet, asking "Twerk pit instead of a mosh pit?? ??" Azalea shared it stating, "Let's invent one. Thoughts ?"
Some people thought she was just kidding around, but then she made an announcement of a planned area for the twerkpit.
"So if you come to my show; You're gonna notice a giant yellow circle on the floor in the middle of GA that says 'twerkpit.' When it's about that time at the show y'all gotta clear off the circle ⭕️ unless you bout to show us something crazy."
Now fans have evidence it really happened which you can see below. Azalea even hopped in the crowd herself to throw money into the pit.
What do you think of Iggy Azalea's twerkpit? Let us know in the comments below.
[envira-gallery id="194688"]