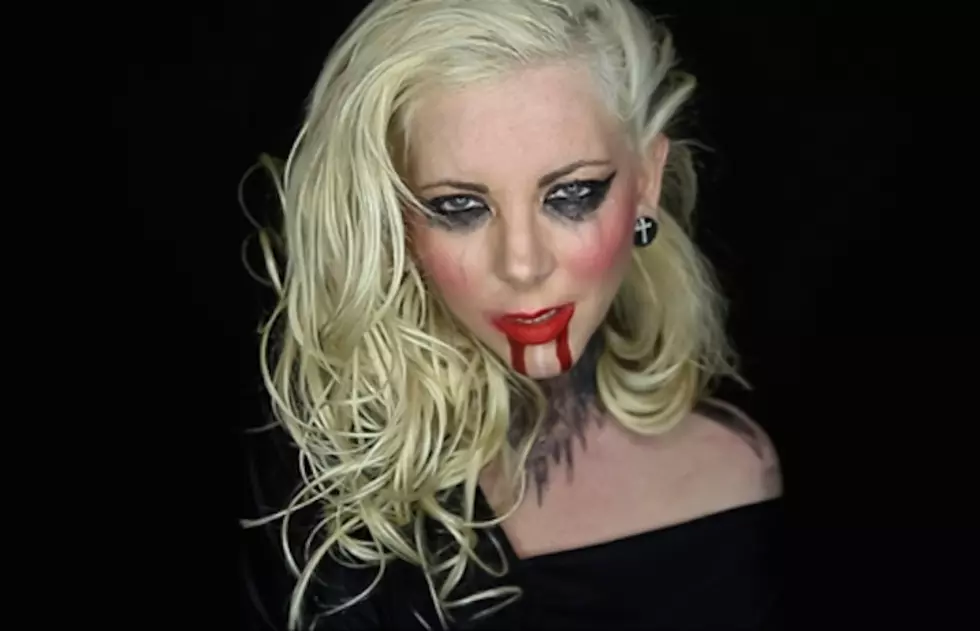 In This Moment's Maria Brink considering a solo album
It looks like In This Moment singer Maria Brink is contemplating recording a solo album apart from her main band of 13 years, who just released their sixth album Ritual last summer. See what Brink has to say below.
Read more: Watch Chris Motionless join In This Moment onstage
In a new interview with Metal Hammer, the In This Moment songstress talks about the band's creative progression and striking live shows before revealing that she's slowly started composing songs for an eventual solo release.
"I'm actually thinking, for the first time, of doing a solo album," Brink says. "I'm starting to slowly write—no hard plans. I'm not exactly sure when I'm gonna do it, but it'll be more of the obscure, intimate, quiet side of me."
The veteran musician elaborates on the creative possibilities for the album, insisting that her main In This Moment cohort, guitarist and co-writer Chris Howorth, most likely won't appear on the foreseeable solo debut.
"Probably the only drums in it would be tribal drums and probably no distorted guitars. Just the softer side of me. That's who I am. Chris would not want to do an obscure, artistic, dream-scaping album. That's not who he is."
In This Moment formed in 2005, and founders Brink and Howorth remain the cornerstones of the band. Following 2014's Black Widow, last year's Ritual gave us singles like "Oh Lord," "Roots" and an epic Phil Collins cover.
Watch the recent video for "Roots" below:
Watch more: 10 best music moments of 2017