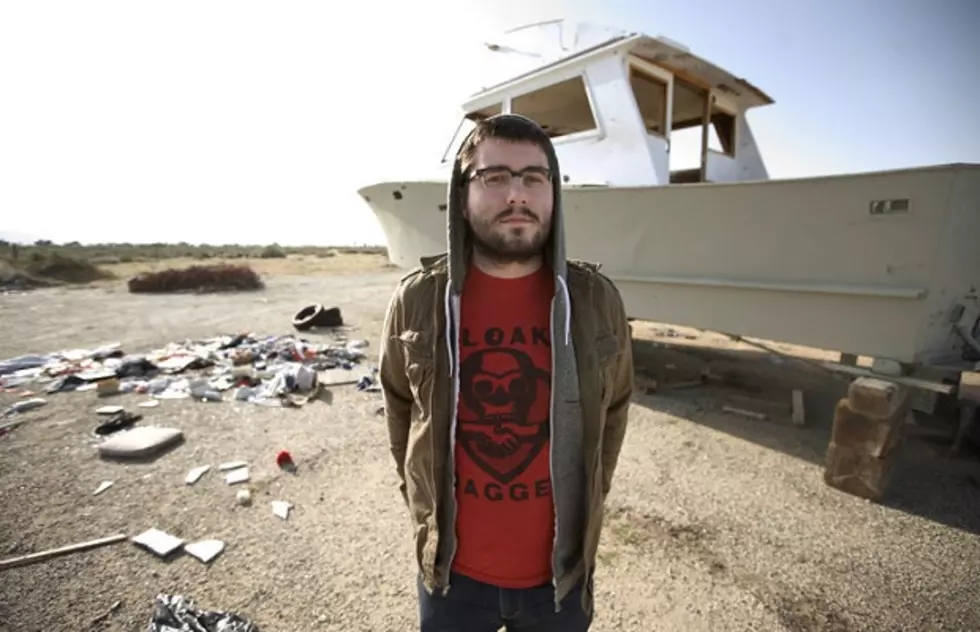 Into It. Over It. robbed in Chicago
Into It. Over It. have revealed via their Facebook that they had their van broken into last night while they were on a tour stop in Chicago. The band's 1980's Fender bass was stolen after the thieve(s) busted out the van's passenger window. You can check the post and picture from the band below.
Additionally, the band will be heading out on a slew of tour dates this summer. They will be sharing the stage with other outfits such as Braid, Prawn, and Mineral. You can check out where they will be going below, as well.
7/9 – Pittsburgh, PA – Altar Bar#

July 10 - Bethlehem, PA @ Blast Furnace @ Artsquest Center^

July 12 - Providence, RI @ The Met^

July 13 - Rochester, NY @ The Bug Jar^

July 14 - Ann Arbor, MI @ The Blind Pig^

SEPT. 4 - BROOKLYN, NY @ SAINT VITUS*

EPT. 8 - NEW HAVEN, CT @ CENTER CHURCH ON THE GREEN*

SEPT. 9 - WASHINGTON, DC @ BLACK CAT*

SEPT. 10 - BOSTON, MA @ Paradise Rock Club*

SEPT. 11 - PHILADELPHIA, PA @ UNION TRANSFER*

SEPT. 12 - CLEVELAND, OH - THE GROG SHOP* (early show – SOLD OUT)

SEPT. 12 - CLEVELAND, OH @ THE GROG SHOP* (late show)

SEPT. 15 - COLUMBUS, OH @ SKULLY'S*

SEPT. 16 - ST. LOUIS, MO @ FIREBIRD*

SEPT. 17 - KANSAS CITY, MO @ THE RECORD BAR*

OCT. 22 - SAN FRANCISCO, CA @ THE INDEPENDENT*

OCT. 23 - SAN FRANCISCO, CA @ BOTTOM OF THE HILL*

OCT. 24 - WEST HOLLYWOOD, CA @ THE ROXY*

OCT. 25 - WEST HOLLYWOOD, CA @ THE ROXY*

OCT. 26 - POMONA, CA @ THE GLASS HOUSE*

OCT. 27 - PHOENIX, AZ @ THE CRESCENT BALLROOM*

NOV. 3 - ATLANTA, GA @ MASQUERADE (HELL STAGE)*

NOV. 4 - GREENSBORO, NC @ THE BLIND TIGER*
#w/ Braid

^w/ Prawn

*w/ Mineral