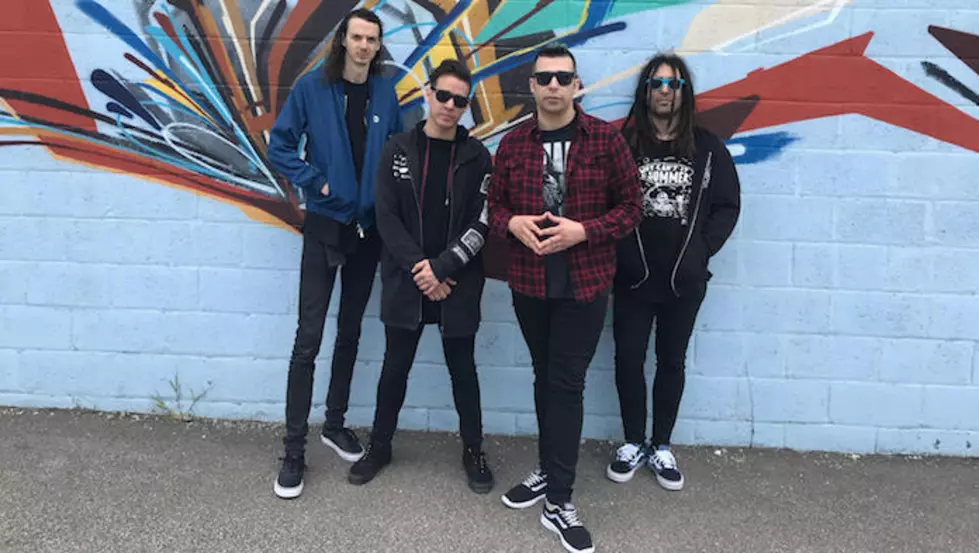 Islander frontman shares poignant message on mental health
Islander frontman Mikey Carvajal today posts a heartwarming note from a fan underscoring music's healing power over mental health issues, the vocalist appealing for music publications to "share some love today." See it below.
"Words you wrote and sang have helped me NOT commit suicide," writes the fan to Carvajal in a direct message re-posted by the artist on Instagram Tuesday. "I've since gotten help and reached out to those who have helped me."
Moved enough to share the message on social media, the Islander leader adds his own commentary to the DM, saying the note represents "the reason we sleep in a van every night and spend time away from our beautiful families."
"These are the kinds of messages that keep me doing this music thing," adds the singer. "I don't care about first week sales or billboard charts nowhere near as much as knowing that this is changing lives. I wish these were the types of stories making the music news headlines. … here is your headline... 'despite a lot of bad news in the world, music is still saving lives.' Share some love today."
Carvajal joins both Silent Planet's Garrett Russell and Neck Deep vocalist Ben Barlow in tackling mental health issues of late. Islander recently premiered a music video for their new song "My Friends," which you can watch below. The tune followed seasonal jam "Summer" from the band, which came on the heels of the group being removed from the 2018 Warped Tour. Sound off in the comments, below.
And while listening to music can certainly exhibit benefits when dealing with depression, seeking the right treatment is the most invaluable tool in battling mental disorders. Please see the below resources for mental health assistance.
If you or someone you know is struggling with mental illness, there is help to be found. Please consider these online resources and talk to your regular doctor about your symptoms: