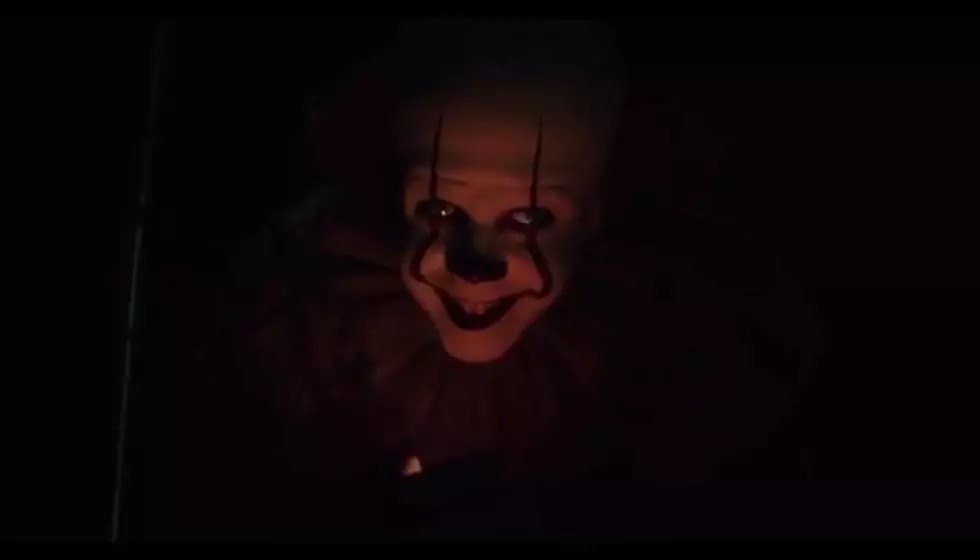 'IT: Chapter Two' proposed supercut would include brand new footage
[Photo via YouTube]
Even though IT: Chapter Two is nearing a three-hour runtime, it was still apparently difficult for filmmakers to decide which scenes to include and cut from the film. 
Now, director Andy Muschietti is teasing fans of a possible director's cut of both the first film and the highly-anticipated sequel. 
He's also teasing the possibility of a supercut of both films combined into one. As for that film, Muschietti revealed there's completely new footage that hasn't been shot he'd like to include in it. 
"I am thinking of a supercut," Muschietti said to Cinema Blend. "Which is basically the two movies told one after the other, adding everything that was lifted from them for length purposes. Great scenes that are more character moments, or things that we had to lift for other reasons. I'm also very excited about shooting extra material." 
He added that the supercut version would probably be about six and a half hours long. 
"This is only an expression of desire, of course," he said. "The supercut is something that is not yet out as an idea. We have to talk about it. But I definitely want to make a supercut with material that nobody has seen because it was lifted from Chapter Two. But also new stuff, new material." 
He clarified that the films wouldn't be blended together, but played one after the other. 
Recently, the film, based on the Stephen King novel,dropped a new teaser for the film with a whole lot of bloody and Pennywise. 
"But sometimes, what we try to leave in the past won't stay there," the voice says in the teaser, obviously referring to Pennywise tormenting the Losers' Club more than two-decades after the first film. 
We've known for awhile that the film is going to be gory. It apparently has a scene that contains the "most blood that's been in a horror scene." We know it probably involves Jessica Chastain since she was the one who teased it, so it seems like this teaser might give us another glimpse at that. 
It: Chapter Two hits theaters on September 6. Check out the new teaser below as well as the final full-length trailer. 
More It: Chapter Two news
IT: Chapter Two filmmakers revealed they had to de-age the child actors in the upcoming film so they look the same as they did in the first film. 
The visual effects appear to reverse the aging of cast members so they look younger, and has been used in films such as Captain Marvel. 
Director Andy Muschietti told Total Film that the flashback scenes use the technology. This is due to the two-year gap between films, and how much young people age in such a short span of time. 
"From the beginning, we knew that that would be part of the budget, the visual effects to address that," he said. "So we're going to de-age the kids."
During the interview, Muschietti also talked about how legendary author Stephen King was relatively hands-off for the first film. However, this time around, King loved the film so much he reached out to contribute this time around.
"It was absolutely huge. For me, it would be unthinkable when I was 12 or 13," the director said when speaking to Total Film. So when the author read the first draft of the sequel, made a few notes, and requested the addition of "one all-new scene," Muschietti listened. You don't tell Stephen King that he can't write It"
How excited are you for this movie? Sound off in the comments down below!
[envira-gallery id="185694"]