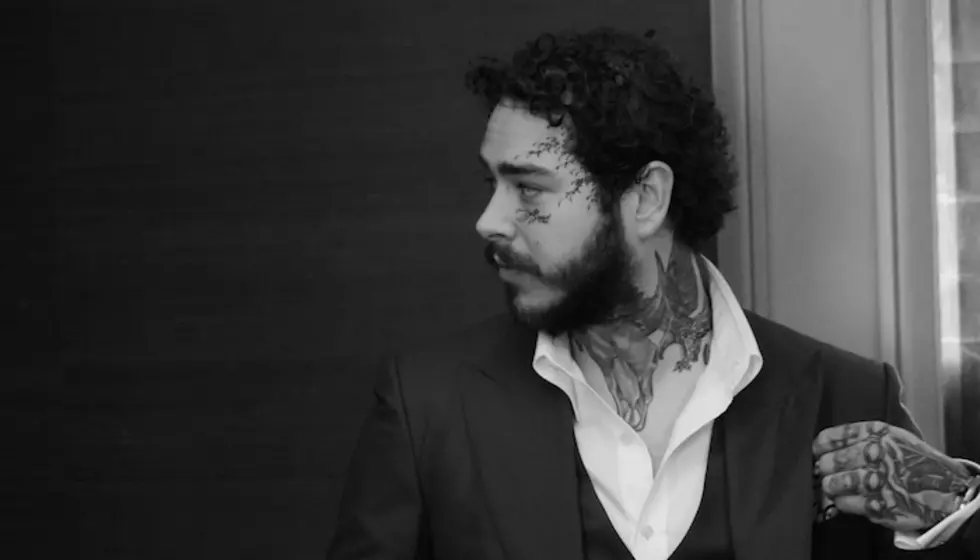 It looks like Post Malone is teaming up with Crocs for another new collab
[Photo by: Adam Degross]
For those that didn't know, Post Malone loves Crocs almost as much as he loves beer pong. In fact, the rapper loves the controversial footwear so much that has dropped various collabs with the brand over the years.
Now, it looks like Post Malone has even more fashionable Crocs footwear arriving just in time for the holidays.
Back in 2018, Posty teamed up with Crocs for the limited-edition Post Malone x Crocs Dimitri Clog. The shoe featured the rapper's take on the classic clog, plus six custom-designed Jibbitz™ charms and re-creations of his "Stay Away" tattoo and his Posty Co™ logo.
At the time of the launch, Post Malone told Business Wire just how much he loves the controversial footwear.
Then, in 2019, Posty and Crocs joined forces again for a pair of slip-on footwear that was available exclusively for Australian fans. The nature-inspired Crocs featured images of the rainforest as well as even more decorative Jibbitz™.
 

View this post on Instagram

 
So far, all of Post Malone's Crocs collabs have sold out almost instantly. Now, Post Malone is back with two new pairs of Crocs and you still have plenty of time to get your hands on them.
Next week, Posty is dropping two new pairs of Crocs for the Post Malone x Crocs Duet Max Clog II collab. The new unisex clogs come in both black and pink colorways with chunky soles and adjustable heel straps. As well, the shoes come with Post Malone-branded rivets and lanyard clips.
[Photos via Crocs]
The new collection also features more custom charms. Crocs and Posty created a PostyCo Pink 3 Pack and PostyCo Black 3 Pack of Jibbitz™ charms for the new release. The clogs charms include a heart, a rubber duck, grapes, and even a hammer.
[Photo via Crocs][/caption]In celebration of the new collab, Crocs and Posty are giving away 5,000 pairs of the limited edition clogs for free.
The limited-edition Post Malone x Crocs Duet Max Clog II will be available globally on Tuesday, Dec. 8 at 10 a.m. ET for $59.99. The clogs charms are sold separately for $11.99.
Posty is currently working on his follow up to Hollywood's Bleeding, which earned a few Grammy nominations earlier this month. He recently revealed that his new music is heavily inspired by the COVID-19 pandemic and may feature sounds fans haven't heard before.
As well, a cinematic Western-inspired video for her new collab with Ty Dolla $ign on "Spicy" recently made its debut. Shortly after, Spotify revealed that the world was really into Post Malone's music this year. Hollywood's Bleeding was the third-most stream album globally in 2020. The Weeknd's After Hours and Harry Styles' Fine Line were among the other LPs featured on the list.
Do you want a pair of Post Malone's new crocs? Let us know in the comments below.