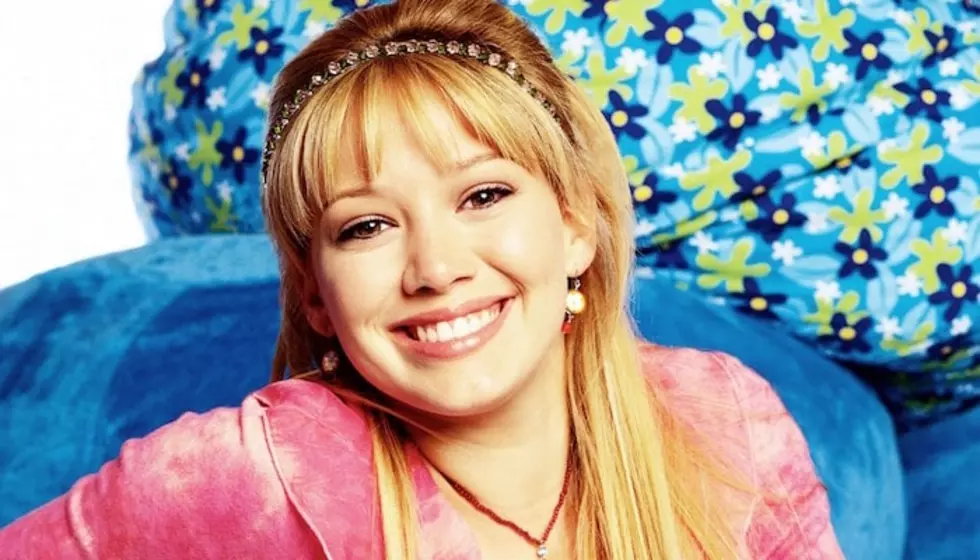 It looks like that 'Lizzie McGuire' reboot isn't happening after all
[Photo via Disney]
Well, it looks like we won't be seeing that Lizzie McGuire reboot anytime soon.
This week, Hilary Duff confirmed that Disney+ is no longer moving forward with the project.
The Lizzie McGuire reboot plans have been pretty messy since the news was first announced. Back in January, the project was put on hold following the firing of original series creator and revival showrunner Terri Minsky. At the time, a Disney spokesperson spoke about the details in an exclusive with Variety.
"Fans have a sentimental attachment to 'Lizzie McGuire' and high expectations for a new series," the Disney spokesperson said. "After filming two episodes, we concluded that we need to move in a different creative direction and are putting a new lens on the show."
It was speculated that the firing was a result of the show being too adult for Disney+'s audience since the platform is marketed as being "family-friendly." Duff originally opened up about returning as Lizzie McGuire with Entertainment Tonight, explaining part of the reboot's perks is delving into the same challenges she experiences in real-life. 
"That was part of the draw for me for coming back was the struggles that I feel as a 30-year-old," Duff says. "She has gained a lot of confidence and she has a really cool career. She's still going to be faced with challenging things, where, in middle school, those challenging things seemed simple and funny but relatable at the time. Now, in your 30s, it's gonna be the same way but slightly heavier. [She'll have] slightly bigger things to deal with."
According to The Hollywood Reporter, Lizzie had storylines that dealt with both sex and infidelity. The THR reported that the Lizzie script they obtained "acknowledges the existence of sex with cheating as a central plot point." 
Then, in March, Duff spoke out on the situation again. The Disney+ show Love, Victor, a spinoff of Love, Simon, ended up moving to Hulu. The reason? Well, Disney thought the series had too much adult content for its platform.
The news caused Duff to share a lengthy Instagram post expressing her frustration about the situation involving the reboot. As well, she openly talked about wanting the reboot moved to another platform such as Hulu.
Now, it looks like Disney+ has completely scrapped the project. On Dec. 16, Duff shared an Instagram post confirming the news.
"I know the efforts and conversations have been everywhere trying to make a reboot work, but sadly and despite everyone's best efforts, it isn't going to happen. I want any reboot of Lizzie to be honest and authentic to who Lizzie would be today. It's what the character deserves. We can all take a moment to mourn the amazing woman she would have been and the adventures we would have taken with her. I'm very sad, but I promise everyone tried their best and the stars just didn't align."
 

View this post on Instagram

 
Various original Lizzie McGuire stars were set to return for the reboot. So far, Adam Lamberg, Jake Thomas, Hallie Todd and Robert Carradine were all confirmed to reprise their roles.
LizzieMcGuire
What are your reactions to the Lizzie McGuire reboot no longer moving forward? Let us know in the comments below.