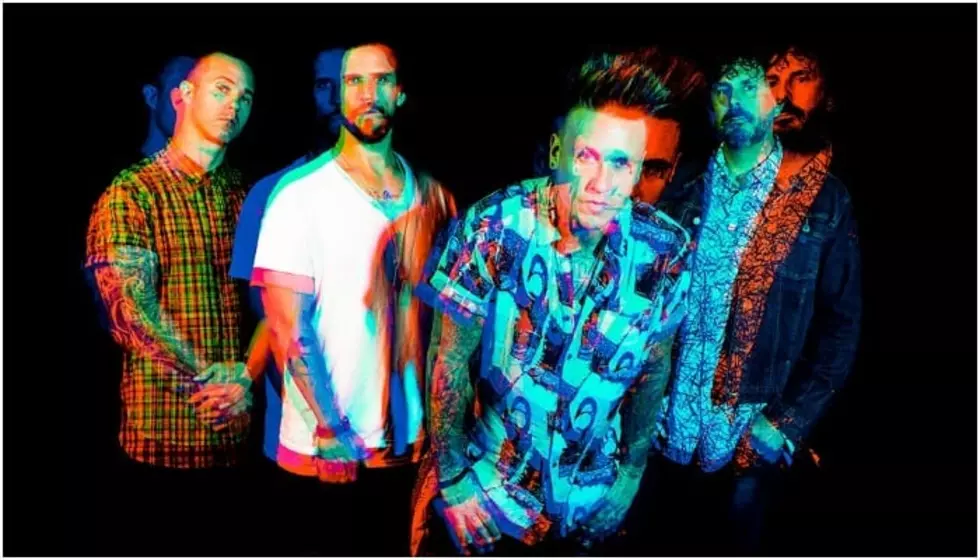 It looks like that new version of Papa Roach's "Last Resort" is on the way
[Photo by: Darren Craig]
In case you didn't know, Papa Roach are really capitalizing on their hit single "Last Resort." Although the popular song was released 20 years ago, it looks like the band are about to drop a new version of the song soon.
This week, Jacoby Shaddix further teased the remix's arrival by sharing an exclusive clip of the new song.
Earlier this year, Shaddix confirmed that Papa Roach have recorded three, yes THREE, new versions of "Last Resort." Following the 20th anniversary of Infest, the frontman told Rock Sound that the new versions feature plenty of guest vocals.
"We also did a re-record of 'Last Resort' which we did with some guests that are going to appear on it," he said. "I can't drop the names yet but we've got some top-notch sick people on this."
The three new versions will cater to all Papa Roach fans. Along with a modern rock-inspired remix, listeners can expect to hear hip-hop and other genre influences on the new songs.
"There's somebody from the modern rock era that's speaking to the people for the people right now," he continued. "There's somebody from the hip-hop scene that's old school and there's somebody from the current hip-hop that's on right now. We've got a little bit of these three personalities that are going to here."
At the time, Papa Roach were unsure if they were going to combine all of the "Last Resort" versions into one final remix.
"We're not sure if it's all on one track or there's going to be three different versions," he said. "We're coming to that point now. It's going to be fun to play with and a cool way to celebrate the track and that's coming soon."
Now, it looks like at least one of the "Last Resort" remixes is finally finished. This week, Jeris Johnson shared a behind-the-scenes video in the studio with Shaddix. In the background, a clip of a forthcoming "Last Resort" remix can be heard. The new version features hip-hop inspired beats along with Shaddix's isolated vocals at the beginning.
 

View this post on Instagram

 
Johnson, who has 700k followers on TikTok, also shared a brief cover of the song last month.
Along with finding new ways to introduce "Last Resort" into the world, Papa Roach are working on a follow-up to 2019's Who Do You Trust?. Back in May, Shaddix told Zippo Encore Live with Jose Mangin that fans can expect to hear plenty of heavy songs on their next album.
"Some of it's just heavy and nuts and just aggressive with these massive, big, pummeling riffs," he said. "And then there's other stuff that's that kind of experimental all-over-the-place-type stuff. We wrote this other song, like a ballad, where it's just guitar and vocals, and it's so stirring and emotional. This time has definitely stirred up something in the band that's coming out really cool in the music."
Shaddix also revealed in the interview that Papa Roach plan to release a new song sometime this year with the album arriving in 2021. However, due to the unpredictability of 2020, it's possible that those plans have changed.
For those of you who can't get enough of Papa Roach's "Last Resort," you can stream the video below.
Are you ready for Papa Roach's "Last Resort" remix? Let us know in the comments below.