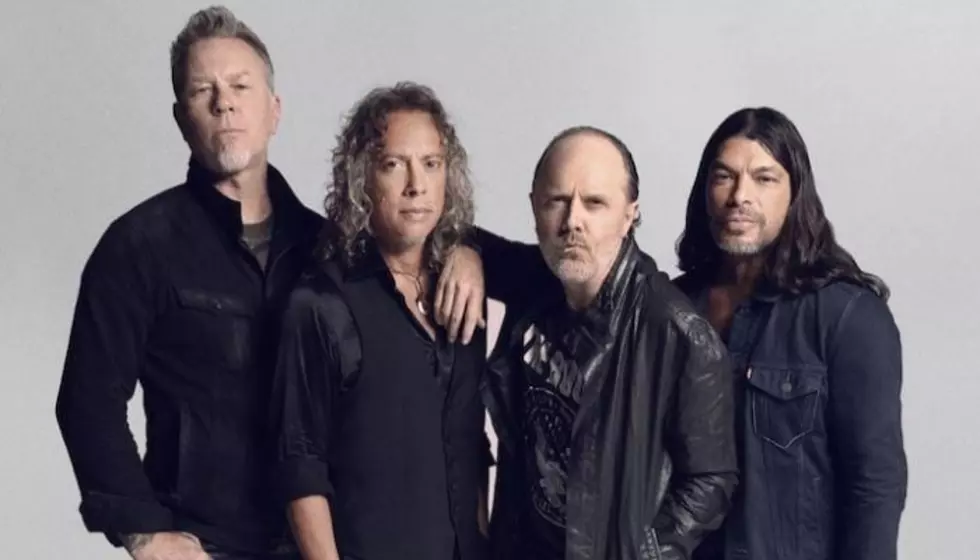 James Hetfield schedules first public appearance since starting rehab
[All photos via Spotify]
Back in September, Metallica frontman James Hetfield entered rehab for issues with alcohol addiction and now he's scheduled his first public appearance since then.
Hetfield will be showing up to the Reclaimed Rust: The James Hetfield Collection opening night at the Petersen Automotive Museum in Los Angeles on January 30.
The band had to postpone a string of tour dates with Slipknot as Hetfield took time to focus on sobriety. The other members of Metallica posted a lengthy statement addressing the postponement which you can read here.
Drummer Lars Ulrich gave fans an update on Hetfield's situation a month later in an interview with USA Today.
"He's doing what he needs to; he's in the process of healing himself. I feel bad for everybody down in Australia and New Zealand, but we're excited to get back to full force and come back stronger and healthier than ever," he said. "Along the way, there's obviously an occasional bump in the road. But it's been an incredible ride, and we're looking forward to getting back down there, hopefully next year."
The Petersen website has the following posted about the event.
"Join James Hetfield and the Petersen Automotive Museum as we unveil our newest exhibition, 'Reclaimed Rust: The James Hetfield Collection.' For the first time, all 10 of James' custom creations will be on display together in one rockin' exhibition! Enjoy a fireside chat with James Hetfield and an auction with exclusive items as you sip on cocktails and enjoy the amazing new exhibition."
They're auctioning two limited-edition guitars including a Snow White ESP Snakebyte and a Black Satin ESP Vulture. The event takes place January 30 at 6 p.m. with tickets available here starting at $35.
What do you think of James Hetfield coming out to an event again after starting rehab again? Let us know your thoughts in the comments below.
[envira-gallery id="220007"]