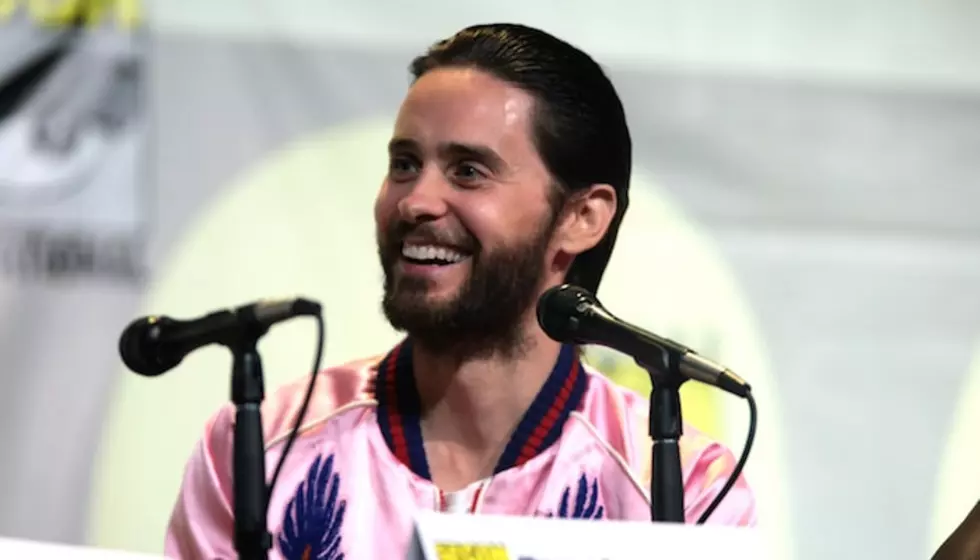 Jared Leto was so excited to confirm his 'Tron 3' role that he leaked the title
[Photo by Gage Skidmore via WikiCommons]
After years of speculation, the long-awaited Tron 3 has officially been confirmed. This week, Jared Leto took to social media to announce that is starring in the new film. However, Leto also accidentally leaked an important film detail that was meant to be kept a secret.
In a now-deleted tweet, Leto accidentally revealed the title for Tron 3.
Plans for Tron 3 have been in the works for years. Back in 2015, the film was scrapped by Disney after pre-production was nearly complete. Then, in 2017, reports surfaced that Tron 3 was in the works again. As well, Leto was in talks to be the film's starring role. Leto finally revealed in October 2017 that Tron 3 was in early development.
"It's something that we're in discussions about and very much looking forward to bringing to reality," Leto said. "It's very early days, though. It was a huge movie for me, as well, and I do think there's so much potential in that world, there's so much left to be said. I'm absolutely game to try to help in any way that I can bring that to life."
Now, after nearly three years, Leto has confirmed that Tron 3 is happening. The Thirty Seconds To Mars frontman took to social media on Aug. 10 to share the news.
TRON
Tron 3TRON: ARES
The new Tron film follows 2010's Tron: Legacy which revived the 1982 original film. According to Deadline, Garth Davis is directing TRON: ARES. As well, Leto is producing the movie alongside Justin Springer and Emma Ludbrook.
The original 1982 Tron starred Jeff Bridges. It was set inside a computer program called the Grid, where a computer hacker is abducted and forced to take part in gladiatorial games.
In 2010, Disney moved forward with the sequel Tron: Legacy which starred Jeff Bridges, Olivia Wilde and Garrett Hedlund. However, the film didn't do so well at the box office. Tron: Legacy went on to gross only $400 million worldwide.
Are you excited to see TRON: ARES? Let us know in the comments below.