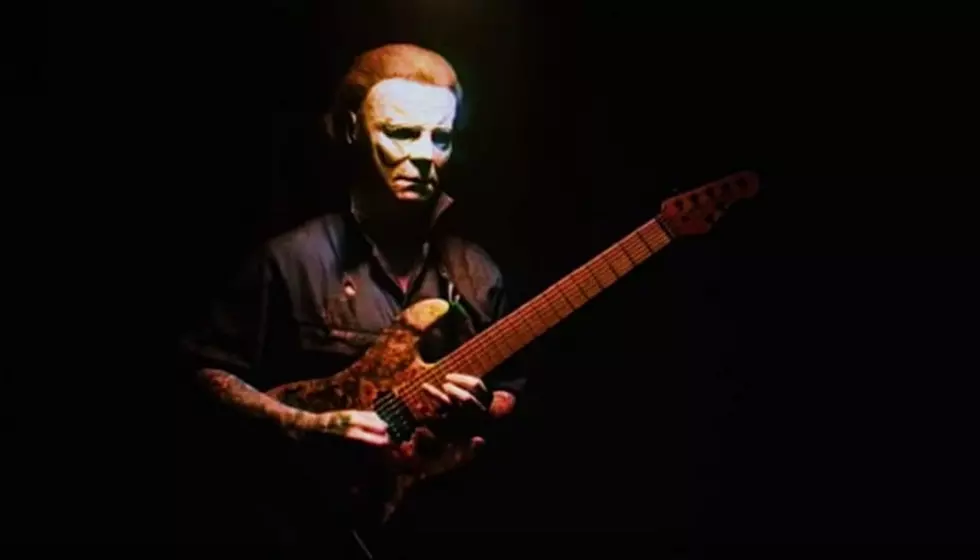 Jason Richardson shreds 'Halloween' theme while dressed as Michael Myers
[Photo by: Ernie Ball/YouTube]
Jason Richardson (former Born of Osiris, Chelsea Grin) is at it again, this time teaming up with his sponsor Ernie Ball for an epic spooky cover of the Halloween theme—all while donning a Michael Myers mask.
Check out his creepy cover, below!
Read more: Asking Alexandria to start working on new album
As if we weren't already blown away by Richardson's insane skills (I mean, have you watched his YouTube channel?!), he's stepped up his game once again with his new revamped version of this Halloween holiday classic.
Richardson not only gives his re-imagined version of the track an original twist, but he definitely sets the mood throughout the video with the complete Michael Myers look.
He teased a short clip of the track on Twitter, and honestly, we've never clicked on a full video link so fast.
Watch the full video of Richardson's Halloween theme below!
In the meantime, you can visit Jason Richardson's merch and guitar tablature store to grab some rad gear and snag some tabs to his other tracks.
What did you think of this new take on a classic spooky track? Which Jason Richardson video is your absolute favorite? Sound off in the comments below!
Watch more: 10 Essential: Creepy Songs for Halloween