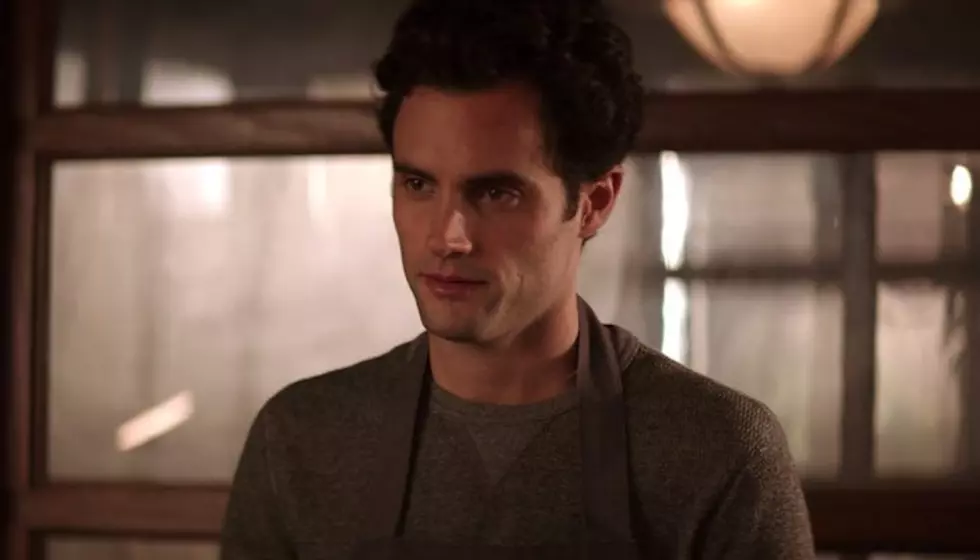 Joe Goldberg is back in a new look at Netflix's 'You' season 3
[Photo via Netflix]
It looks like we are a bit closer to seeing what tricks Joe Goldberg and Love Quinn have up their sleeves in You season 3.
This week, the hit Netflix show shared a new look at the upcoming season with the help of Penn Badgley.
We are approaching the one-year mark since Netflix premiered the second season of You and left us with the ultimate cliffhanger. Since then, the coronavirus pandemic has severely delayed plans for season 3.
Last month, Victoria Pedretti offered an exclusive update on the new season. The actress told Collider that she is looking forward to exploring the new side of Love viewers saw at the end of season 2.
"I mean, it was always happening," she said. "She was always kind of off her rocker consistently, even before the large reveal at the end of the season. But yeah, I just love when her and Joe are just going at it, you know? With all the hypocrisy. It's kind of hysterical. I really want to venture more into that."
As well, she hinted that production and filming for You season 3 was set to begin sometime soon.
"We're tiptoeing towards working now," Pedretti said. "I know that we have some meetings coming up and whatnot, but things are starting to come together for production to start."
Shortly following this, Deadline confirmed that two new actors are joining the upcoming season. Shalita Grant is playing Sherry, a "mom-fluencer" who invites Love into her inner social circle. Although she appears down to earth, it is soon revealed that Sherry is really only pretending to befriend Love.
Travis Van Winkle
Cary
Following all of this, You has officially confirmed that production for season 3 is underway. The Netflix series shared the update on social media this week with the help of Badgley. The actor can be seen wearing a face mask, hinting that the cast and crew are following all CDC guidelines amid the pandemic.
A premiere date for You season 3 is still unknown. However, seeing as production is underway, hopefully new episodes will hit Netflix sometime in 2021 as the series teased earlier this year with a new look at Goldberg.
What do you think You season 3 will be about? What do you want to see happen next for Joe Goldberg and Love Quinn? Let us know in the comments below.