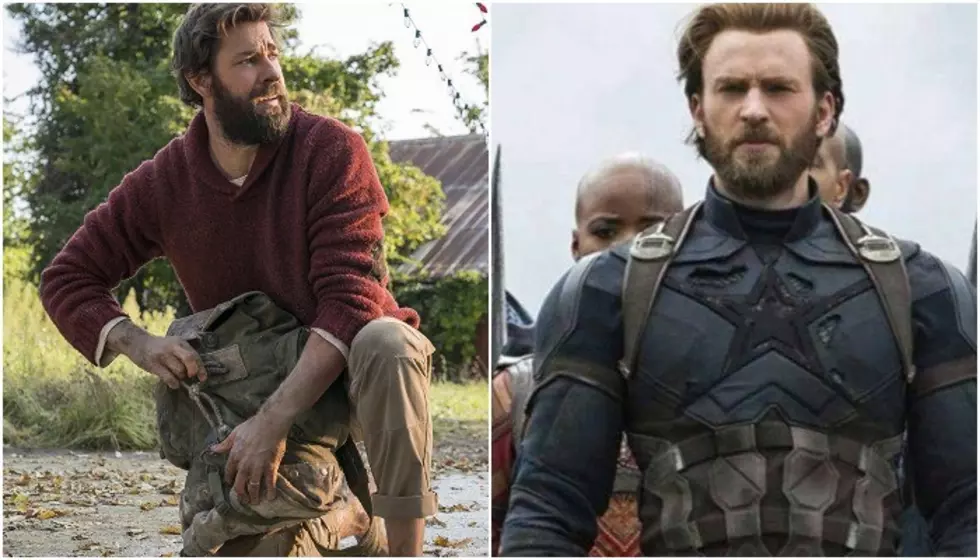 John Krasinski recalls his reaction to losing Captain America role to Chris Evans
[Photo by: Captain America/Marvel, John Krasinski/Paramount Pictures]
John Krasinski shocked audiences with his performance in A Quiet Place, but it appears his Jim Halpert rebranding could have happened ages ago.
Read more: Hear a harrowing cover of Linkin Park in new 'Alita: Battle Angel' trailer
In a new interview with Variety, Krasinski recalled the time he tried out for the role of America's favorite superhero...only to find out he lost the role to Chris Evans on his wife, Emily Blunt's birthday (ouch.)
While the news would have upset anyone, Krasinski didn't seem so phased by not landing the role, telling Variety:
"My agent called and said, 'They're going to go with Chris Evans,'" Krasinski said . "And I remember I said, 'Yeah, look at him. He's Captain America.'"
When Blunt asked if he wanted to cancel their dinner plans for the evening, he wouldn't hear of such a thing, recalling:
"I said, 'It's Chris Evans. Of course, we're going to dinner,'" the actor shared.
While Krasinski didn't land the role of Captain America, he's had quite the success without suiting up in the superhero's armor. This past year, the actor wrote, directed and starred in the wildly successful horror film, A Quiet Place.
The film has had such success, that there are already plans to make a follow-up.
It was previously reported that Krasinski is "definitely involved" in the second film in some capacity, according to producer Andrew Form.
"Oh [Krasinski is] definitely involved," Form told Collider. "We're lucky on this one. I've had movies where the studio says to you, 'Here's your date. Let's go!' and on this one we're not rushing anything, which is amazing."