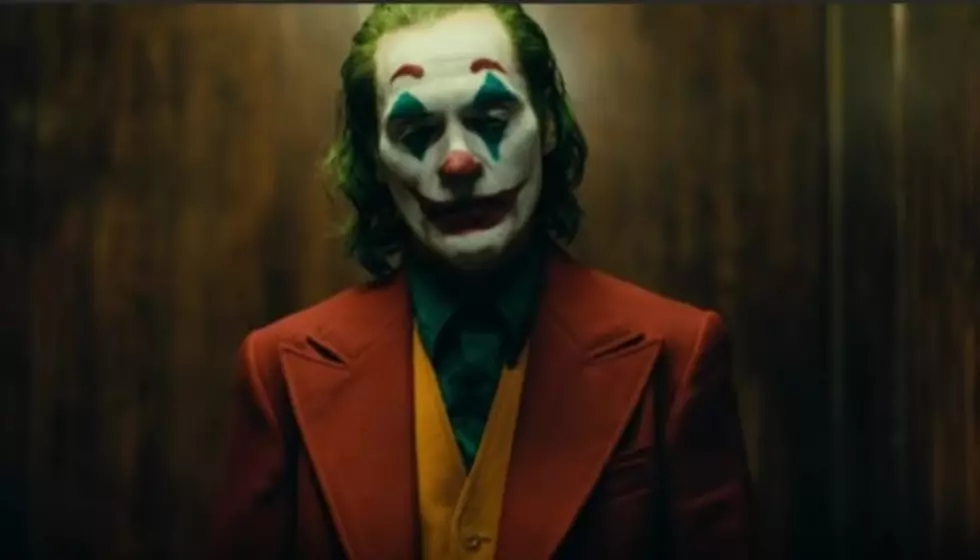 'Joker' trailer shows gritty past that created the iconic supervillain
[Photo via YouTube]
The upcoming supervillain story Joker, directed by Todd Phillips, is set to make it's debut next week at a film festival in Toronto. 
In anticipation for the premiere, the film dropped a gritty new trailer that gives fans a bit more insight about the story behind the infamous bad guy. 
The film stars Joaquin Phoenix as the titular character, also known as Arthur Fleck. He's largely on the outskirts of society, ignored by many, which leads to his sinister personality. 
He's chastized for his behavior by strangers and tormented by constant negative thoughts that overtake him completely. 
The final straw is when popular talk show hot Murray Franklin (Robert De Niro) roasts him on national TV, and he completely loses it and begins to take revenge on a world that hates him. 
The trailer is full of drama and scenes that leave the viewer on edge, which we can only hope translates to the full-length picture. Check it out for yourself below.
Earlier this year, we learned that the film has an Easter egg related to King Of Comedy. The initial speculation came as no surprise as De Niro, who starred in the 1982 film, plays a role in the forthcoming flick. Additionally, Joker's producer Martin Scorsese also directed King Of Comedy.
However, speculation quickly became confirmed as de Niro discussed the similarities between his role in Joker and in King Of Comedy.
"There's a connection, obviously, with the whole thing," De Niro says in a story with IndieWire. "But it's not as a direct connection as the character I'm playing being Rupert many years later as a host."
You can check out the Easter eggs concerning De Niro's character below.
Fans noticed those similarities when the first trailer dropped, which,
according to
Den of Geek
, also includes shots of the iconic Arkham Asylum. You can see that first trailer below. 
What do you think of the new trailer? Sound off in the comments down below!
[envira-gallery id="199143"]