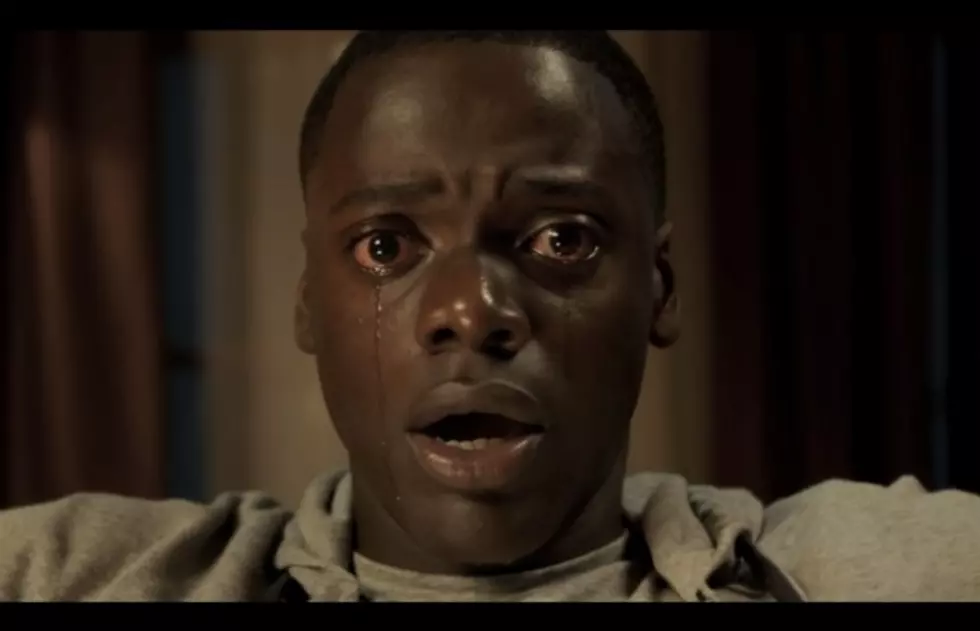 You can now take an online class about the film 'Get Out'
There is now an online class available that focuses on the themes of Get Out, comedian Jordan Peele's social horror that swept box offices last year.
Read more: Jordan Peele named first African American writer-director to have $100 million debut with 'Get Out'
As a quick reminder, Get Out is Peele's directing debut that focuses on Chris, a young African American man—played by Daniel Kaluuya— who visits his white girlfriend's family for a weekend getaway. After realizing the strange behavior and disappearance of the black residents on the estate, he discovers the real truth that he could have never imagined. The movie has since earned the coveted 100% on Rotten Tomatoes.
The film's course is called "The Sunken Place: Racism, Survival, and Black Horror Aesthetic" (referring to the hypnotized state Chris finds himself in) and was created by Tananarive Due, an author and lecturer in UCLA's Department of African American Studies. The class looks at how horror and anti-black racism have intertwined in the cinema, and how cinematic portrayals of blackness impact real-life racism.
"I love horror," Due says, speaking to Gizmodo. "But it never dawned on me that I could have a Black horror course before Get Out. When a movie like that comes along, you now have a reference point to talk about everything that has come before. ["The Sunken Place"] is going to be a Black horror overview course that will be very cinema-based. It'll look at cinema going back to the '30s."
The semester-long course ran for the first time last September at UCLA, and will be running again this upcoming semester, but don't worry if you're not in college or don't attend UCLA. Due will be offering an online webinar of the popular course that she will run with author Steven Barnes. The class is not affiliated with the college and is open to anyone.
The online class of "The Sunken Place" will begin Jan. 13, and you can register here. It will consist of six lectures that you can watch live, or follow at your own pace. Lectures include "From The Birth of a Nation to Get Out...from being the monsters to fighting the monsters" and "What horror is and common tropes in Black horror." It is currently priced at $348, but payment plans are available. The early bird price also comes with a bonus screenwriting course.
Best of all, Jordan Peele is scheduled to be a guest during the webinar, and class members can send their questions directly to him. Last semester's UCLA class was shocked with a surprise visit from the director when he showed up to discuss the film and answer questions. Candyman actor Tony Todd will also be a guest during the online class.
Would you take this Get Out course? Let us know in the comments!
Watch more: 20 albums turning 10 in 2018