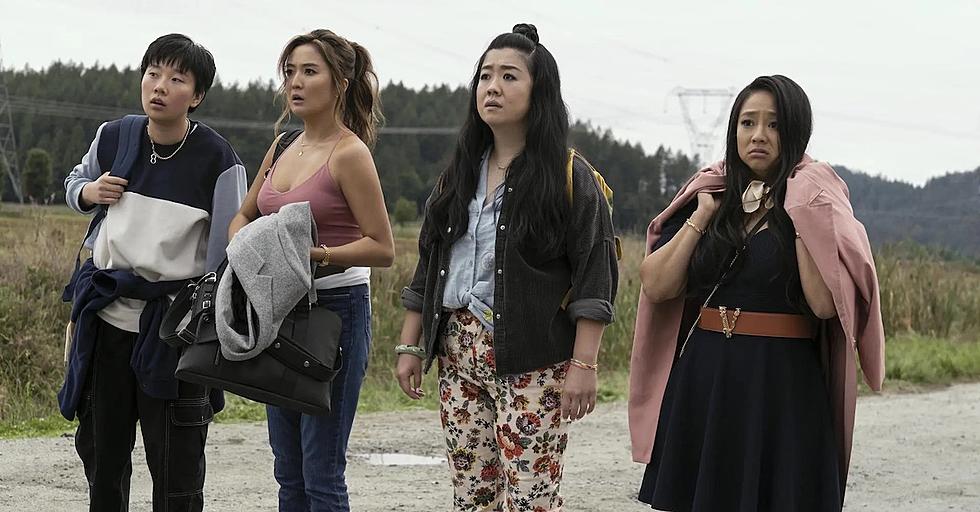 The trailer for Joy Ride promises an outrageous road movie featuring "WAP" covers, drugs, and more
[Courtesy of Lionsgate]
There's a lot to love about road movies — and it looks like there's especially a lot of fun to be had in the latest entry into the genre, Joy Ride.
The trailer for the new comedy from Crazy Rich Asians screenwriter Adele Lim, out July 7, just dropped ahead of its premiere at SXSW. Starring Ashley Park (Emily in Paris) and comedian Sherry Cola, Joy Ride follows two friends (and some tagalongs including Oscar nominee and Everything Everywhere All At Once breakout Stephanie Hsu) as they travel to China in search of Park's character Audrey's birth mother — and things don't necessarily go as planned.
Read more: How BFF filmmaking duo Emma Seligman & Rachel Sennott made Bottoms, their dream teen sex comedy
In the trailer alone, there's already a handful of LOL-worthy moments, ranging from some chats lost in translation and K-pop star cosplay covering Cardi B and Megan Thee Stallion's "WAP" to the crew inadvertently coming into possession of thousands-of-dollars-worth of illegal substances. Basically, it looks like the buddy road movie of the summer.
Watch the trailer for Joy Ride below.