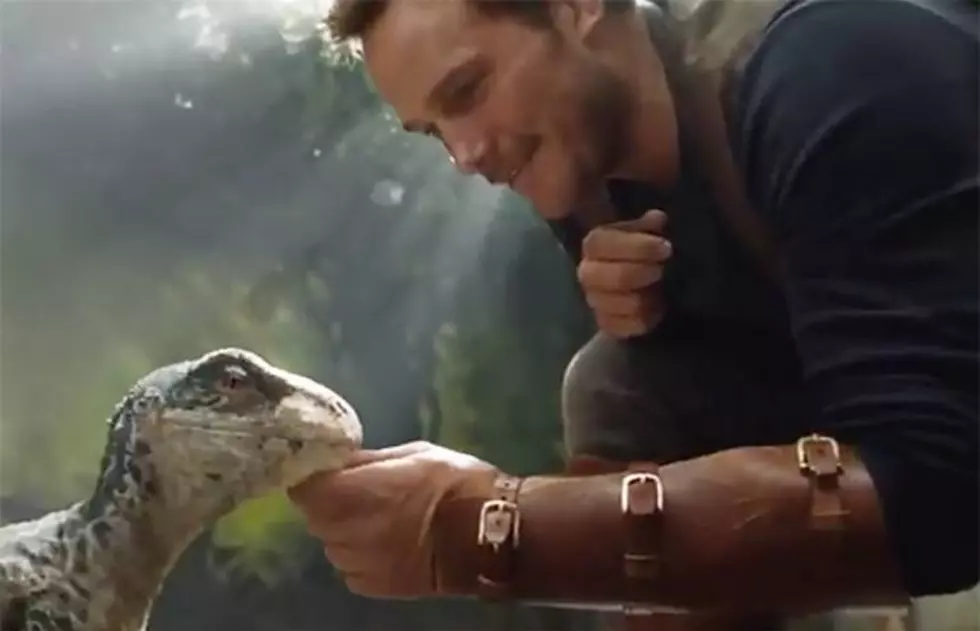 A 'Jurassic World' augmented-reality game like 'Pokemon Go' is happening
[Photo by: Jurassic World‏/Twitter]
Ever wished to discover, breed and battle your very own dinosaurs? Same. Lucky for you, Jurassic World is releasing a Pokemon Go-esque game, Jurassic World Alive, that'll let you do just that.
Read more: The new 'Jurassic World: Fallen Kingdom' trailer is here—and it will give you chills
Modeled after the popular Pokemon Go mobile game, Jurassic World Alive will let you to collect dinosaurs and send out an in-game drone to collect DNA—much like in the movies—in order to create a genetically modified dino.
Aside from building your own dinosaur army, you can real-time battle friends and their unique dinosaur army. That means this spring, you can win battles and collect rewards right on your phone—and we can't wait.
Watch a trailer for the game below!
If you just can't wait for the release this spring, you can check out the Jurassic World Alive website to pre-register and get a free reward upon its launch.
Oh, and be careful where you step. You could be walking right past a T-Rex...