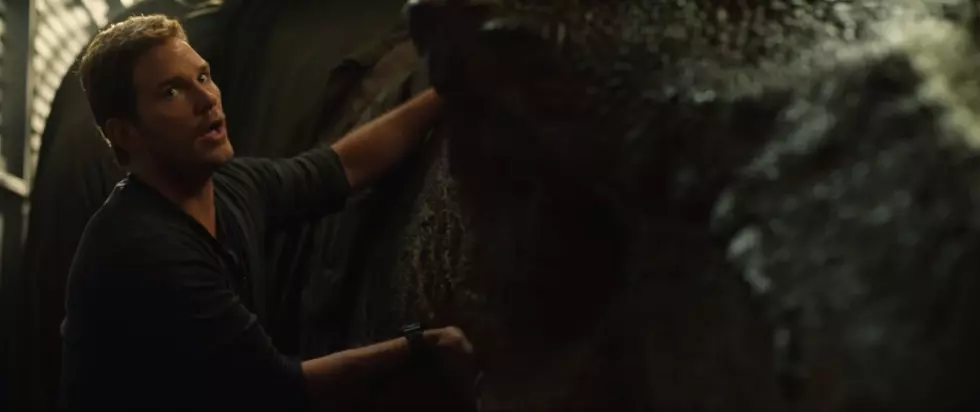 The final 'Jurassic World: Fallen Kingdom' trailer will scare the hell out of you
[Photo by: Universal Pictures UK/YouTube]
Jurassic World: Fallen Kingdom is almost here and the movie's final trailer is making us even more excited for the release.
Watch the chilling trailer below!
Read more: Watch a T. Rex conduct a symphony playing the 'Jurassic Park' theme
The latest release features Jurassic World's Chris Pratt and Bryce Dallas Howard reprising their roles as Owen Grady and Claire Dearing, and it will surely send chills down your spine.
Fallen Kingdom is due out June 22, 2018. 
Watch the trailer in full below:
A third installment of Jurassic World has already been confirmed and will hit theaters June 11, 2021. 
Jurassic World earned $511.8 million globally its opening weekend, becoming the first-ever movie to break $500 million during the opening weekend. Of course, this means the follow-up has plenty to live up to, but based on this trailer, we think there's a good chance it'll do just that.
Not to mention, the original film in the franchise, 1993's Jurassic Park, was the first film to break $50 million globally.
How stoked are you for Jurassic World: Fallen Kingdom? Let us know in the comments below!
Watch more: Norma Jean share which songs they just can't listen to anymore