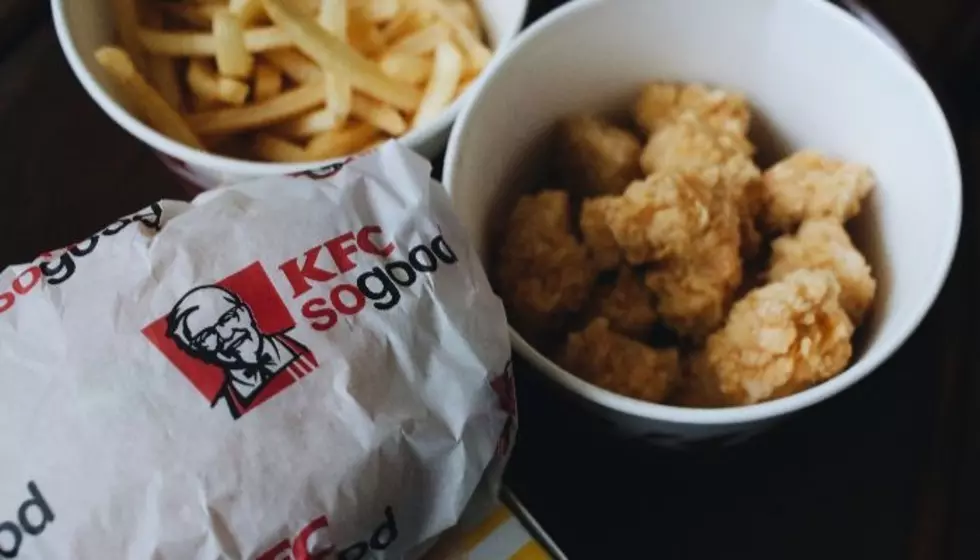 Kentucky Fried Chicken launches Beyond Fried Chicken for vegans
[Photo via Unsplash]
In the midst of a chicken sandwich war between Popeyes, Chick-fil-A and nearly every other fast-food restaurant, Kentucky Fried Chicken just dropped a major game-changer for vegans. 
The chain is unveiling Beyond Fried Chicken, a plant-based faux chicken that is rolled out in partnership with fake-meat business Beyond Meat. 
The product rolled out for the first time on Tuesday only at the Smyrna, GA location. Those lucky enough to dine at the northern Atlanta location can choose between boneless wings or nuggets.
Depending on how the launch goes, the company will use it to determine if they should take the vegan chicken dish nationwide. 
People were pretty excited about the new product on social media. However, there were also a few haters. See what they were saying about it below.
Recently, Burger King rolled out an Impossible Whopper with fake beef for vegans to enjoy, so KFC is definitely not the first. However, when everyone is talking about fried chicken sandwiches, the restaurant is quietly launching a major new menu item that could change the KFC experience for vegans everywhere. 
In case you're not familiar with the chicken sandwich war going on, we'll fill you in. 
Last week, Popeyes released their first-ever chicken sandwich that had Wendy's, Chick-fil-A and other fast-food chains feuding on Twitter. 
First, Popeye's posted a tantalizing tweet describing the new sandwiches. 
"Chicken. Brioche. Pickles. New. Sandwich. Popeyes. Nationwide. So. Good. Forgot. How. Speak. In. Complete. Sandwiches. I mean, sentences," it read. 
Zaxby's
even retweeted some saying their sandwich was the best which was definitely a more subtle diss.
Shake Shack
also promoted their chicken sandwich "with no beef" to attempt to stay neutral in the war.
One of the most hilarious brand tweets is from
Bojangle's
, who deleted their post bragging about their own chicken sandwich.
Since then, the shade has only continued. However, in the meantime, let's hope that KFC takes this fake meat product worldwide to feed our chicken nugget addiction.
What do you think of Kentucky Fried Chicken launching vegan chicken? Sound off in the comments down below!
[envira-gallery id="199143"]