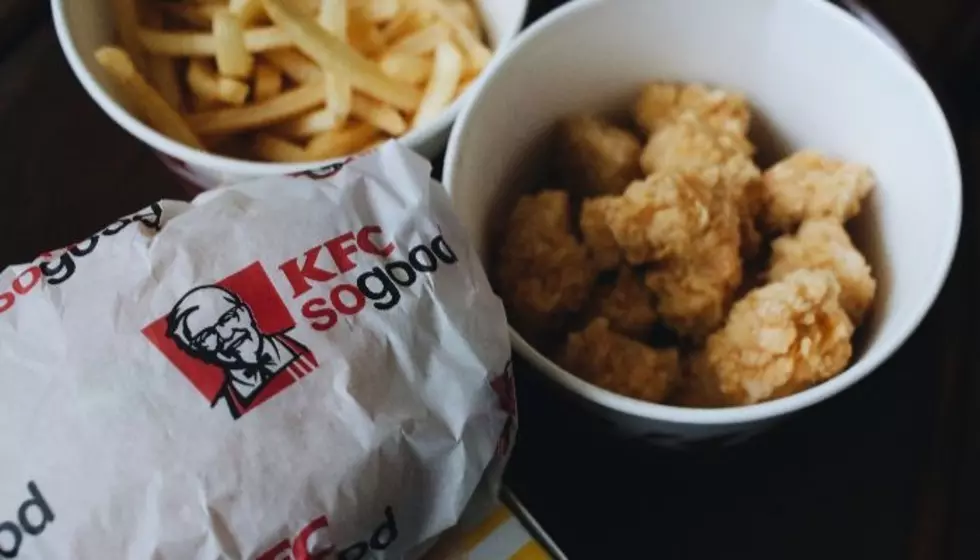 KFC tests fried chicken sandwich with donuts for buns
[Photo via Unsplash]
Honestly, all anyone can talk about lately appears to be chicken sandwiches, and Kentucky Fried Chicken (KFC) apparently wants in on the action. 
Popeye's may have debuted a viral chicken sandwich this summer that caused an internet war and a nationwide shortage, but KFC is here to provide you an unusual alternative while you wait for it to return. 
The fast food chain is apparently testing out a new fried chicken sandwich in select markets that has a donut bun. 
The sandwich is exactly what it sounds like — a piece of fried chicken between two glazed donuts for $5.99. 
Aside from the sandwich, they're testing out a fried chicken and donut basket meal for $5.49. If you want two donuts instead of one in the basket, it costs $7.49. Plus, if you're not even feeling chicken at all and are (for some reason) going to KFC in search of donuts, you can buy one for $1. 
The new menu items are being tested in the Norfolk/Richmond, Virginia and PIttsburgh, Pennsylvania areas. If it's successful, there's a possibility it will hit stores nationwide. 
You can see what the new items look like below. 
Kentucky Fried Chicken is no stranger to unusual menu items. Earlier this summer, they introduced a Cheetos sandwich available for a limited-time only. 
The sandwich was made with a hand-breaded extra crispy chicken filet and a layer of crunchy Cheetos. To top it off, they added a special Cheetos sauce to drizzle over the chicken. However, it was only available through the month of July. 
More KFC news
Last month, Kentucky Fried Chicken unveiled Beyond Fried Chicken, a plant-based faux chicken that is rolled out in partnership with fake-meat business Beyond Meat. 
The launch was only available at a select location. However, depending on how it went, the company will decide whether or not they should take it nationwide. 
Kentucky Fried Chicken announced the new product on social media, which definitely got a lot of attention.
What do you think of Kentucky Fried Chicken testing out a donut chicken sandwich? Sound off in the comments down below!
[envira-gallery id="194728"]