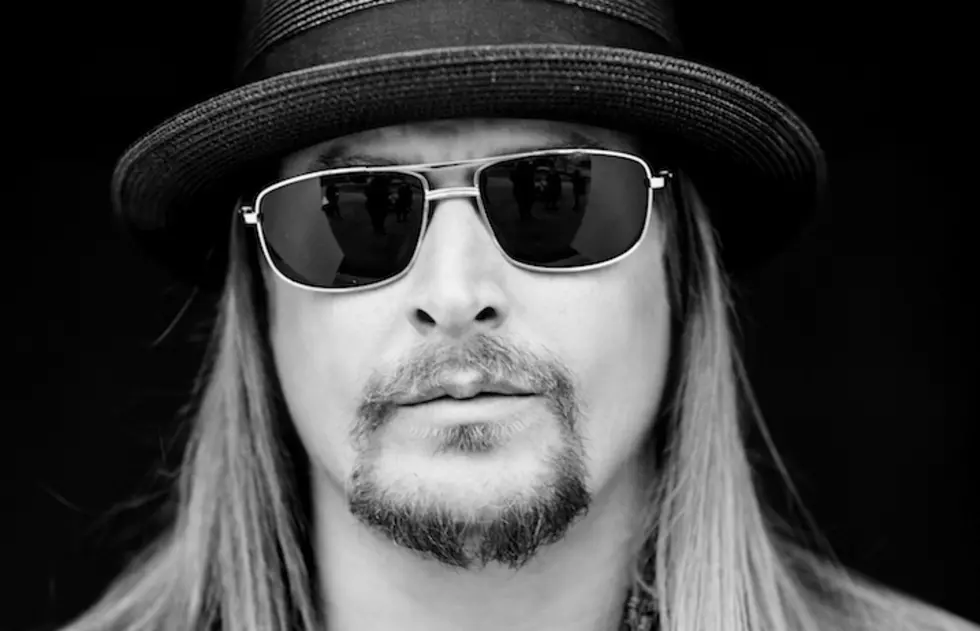 Kid Rock's giant butt-shaped neon sign approved for Nashville bar
Kid Rock has found a backwards way to attract patrons to his Nashville-based bar, and his idea was so vulgar it had to be approved by city council.
The Metro Council in Nashville will allow Kid Rock to display at 20-foot-tall neon sign that is a giant guitar. It sounds innocent enough, until you realize the base of the guitar is shaped like a woman's butt. The sign is not yet installed yet, but we can definitely use our imaginations to probably get an accurate picture of what it will look like.
The council voted 27-3, with three members abstaining to the display outside the upcoming Kid Rock's Big Ass Honky Tonk Rock N'Roll Steakhouse, according to the Tennessean.
Even though it was approved, several council members were not big fans of the gigantic behind that will soon be displayed in their city.
"This one I feel crosses the line between good taste, family-friendliness, and I think what we would like Nashville to portray to people who come to visit us," Councilwoman Kathleen Murphy, who was one of the three dissenting voters, says. "If we allow this, what is going to come next? I think we can all use our imaginations there."
Metro Council attorney Mike Jameson explained that prohibiting vulgarity has been deemed a government issue, but they have to take in consideration of what is deemed obscene. Near the upcoming Kid Rock bar, there are several establishments that have signage that could be seen as obscene that have been allowed previously.
This isn't the first time the "Bawitdaba" rocker has pulled an outrageous publicity stunt that called for government action. Remember when he made an entire fake Senate campaign just to promote his tour and album that nearly violated campaign finance laws? No matter what you're opinion of Kid Rock is, you can't deny he's definitely one of a kind.
What do you think of Kid Rock's sign getting approved? Sound off in the comments below!
[envira-gallery id="194356"]