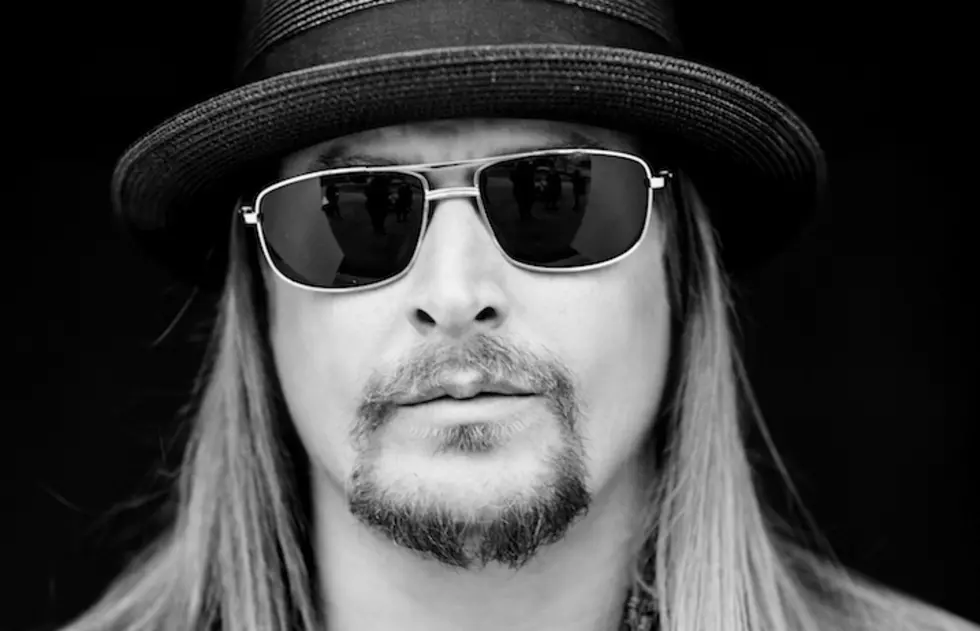 Kid Rock and others leave Webster PR after sexual harassment allegations
Kid Rock, Hank Williams Jr. and others have cut ties with Webster Public Relations after the company's CEO was accused of sexual assault. The news follows other recent sexual harassment allegations against entertainment industry personalities like Kevin Spacey and producer Harvey Weinstein.
Read more: Actor Kevin Spacey accused of sexual harassment
As reported by Billboard, former country music singer Austin Rick (who performed under the pseudonym Austin Cody) accused Webster PR's CEO, Kirt Webster, of sexual misconduct in a post on Facebook last week. Rick claims he was drugged and sexually assaulted by Webster in 2008, and that the PR executive offered him "publicity opportunities" in exchange for "sexual acts."
In light of the allegations, performers such as Aaron Lewis, Billy Ray Cyrus and the aforementioned Rock reportedly left the firm, according to Variety. On Thursday, Nov. 2, Webster PR's website artist roster had diminished from 71 clients in September to just 37 before being removed from the site.
"The shocking accusations of sexual assault and mistreatment of others I take dead seriously," Rock told the music industry newsletter Lefsetz Letter on Thursday, according to the Billboard report. "I never witnessed or heard about any of this," he said of the allegations against Webster.
"I hope to God this shit he is being accused of is not true," Rock continued. "He has been nothing but a good friend to me, but if it comes to light that it is, I will be the first to cut the head off the snake." Rock had been under the Webster PR banner for many years—the firm promoted his U.S. Senate run.
Dolly Parton, another Webster PR client, has not yet clarified if she's left the company. "I've worked with Kirt Webster for many years and he has done a wonderful job," she stated on Twitter. "I am hoping that the accusations are not true." Management for country star Kenny Rogers explained they'll continue to work with Webster's second-in-command, Jeremy Westby, at a new company.
While Webster has denied Rick's sexual harassment claims, The Tennessean reports that three more men have now come forward to claim the PR mogul sexually abused or harassed them at some point between 2009 and 2015.
"Unfortunately, I believe sexual harassment is like cancer," Kid Rock said. "We all know someone affected by it, and it has to stop."