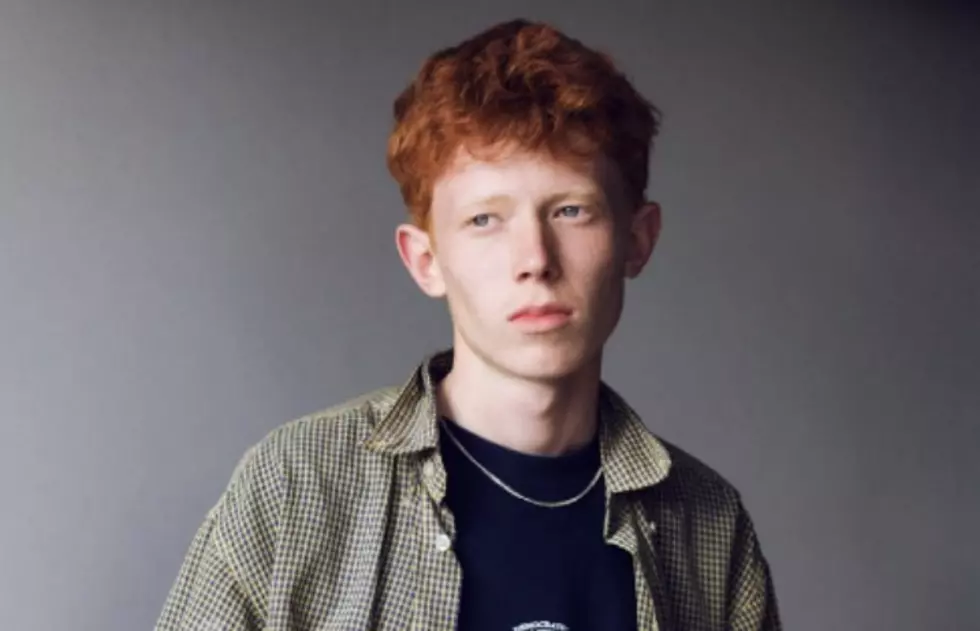 5 reasons King Krule should be on your radar
[Photo by: King Krule/Instagram] 
London-based singer-songwriter Archy Marshall, AKA King Krule, has probably blown through aliases more times than Hayley Williams has changed her hair color. He first stepped into the music scene under the moniker Zoo Kid, which featured early versions of songs that would later appear in King Krule's catalog. Then, he recorded a self-titled EP in late 2011 as King Krule. Before returning with a full-length album dubbed under the same name two years later, Marshall carried out a short hip-hop project, calling himself Edgar The Beatmaker. He went on to release A New Place 2 Drown under his birth name in December 2015, where he collaborated with his brother, Jack Marshall, to create a book containing poetry and artwork to accompany the trip-hop inspired record.
Read more: Noel Gallagher had someone playing scissors in his band, and we don't get it
Then, almost out of nowhere, Marshall spun around and fired off a SoundCloud release titled "Feel Safe 88 (Just Say No)" with another new stage name, the Return Of Pimp Shrimp. Now, four years after the release of 6 Feet Beneath The Moon, Marshall returns with his most distorted and eerie project to date. Whereas 6 Feet included dreamy guitar and glowing piano, The OOZ blends dense layers of honest chaos with his rich, brazen baritone.
If these different names prove anything, it's that Marshall is able to stretch himself to any extent to produce high-quality music. Between all his pseudonyms, there's a lot to dig through, so here are five reasons why you need to get on board with Archy Marshall before the end of the year.
1. He goes hard
"Half man with the body of a shark," Marshall chants 16 times in a row on "Half Man Half Shark" before he launches into the rest of the song at full speed, evoking the kind of grittiness that any punk fan could appreciate. "Emergency Blimp" channels raw aggression as Marshall describes how his doctor continues prescribing him sleeping pills that don't work. Both of these songs feed off high energy, and Marshall always delivers.
2. He sings about his experiences with mental health, especially on the new album
Marshall opens The OOZ singing about how he continues to "sink lower in biscuit town." From there, the rest of the album is scattered with references to his mental state. "I'm a waste, baby/And I'm alone/So you come over/I'm down under sea/I'm down under/Nothing's working with me," Marshall croons in "Slush Puppy." His voice transitions into a soft, agonizing growl as he pulls the listener along with him, conveying how small he feels simply with the tone of his voice. In "Dum Surfer," he sings about how his brain is turning into "potato mash" in a voice that emits both menace and urgency.
Marshall admitted in an interview with SPIN that he sampled "Temptation Sensation" by Heinz Kiessling—more commonly known as the theme song for It's Always Sunny In Philadelphia—in "Midnight 01 (Deep Sea Diver)" because he sat in bed depressed for months watching the show on loop.
3. He's influenced by post-punk and new wave, among genres
Marshall was raised on bands such as the Damned, Talking Heads, the Pixies and the Style Council. He's just as likely to sample the Bill Evans Trio as he is Radiohead. (He's done both, by the way.) He stated in an interview with Pitchfork that dub and garage music blasted throughout the house whenever his mom hosted parties. On top of that, she listened to a lot of old school hip-hop, which exposed him even further musically. Perhaps that early introduction to music explains how he's able to effortlessly combine punk, jazz, hip-hop, darkwave and more into intelligent tracks that gush with intensity when provoked.
Plus, he collaborated with hardcore punk band Trash Talk in a bonus track with Wiki off their 2014 album, No Peace. Overall, Marshall has some seriously good taste in music, and that usually translates well when it's time to head into the recording studio.
4. Dude's got mad style
Not only does Marshall have a flair for words, but his personal style is on point. Look at that hair. He looks like the type of person you'd find at a basement show surrounded by 20-somethings with thrift shop flannels while ash drops to the floor from his cigarette.
5. Three words: Killer saxophone playing
Long before Marshall, bands such as Naked City, Last Exit and the Lounge Lizards melded punk and jazz influences into a fascinating genre. "Cadet Limbo" relies on spacey jazz that makes the track feel like a long, drug-infused hallucination. Meanwhile, "Logos" portrays laid-back, lounge jazz as Ignacio Salvadores slides in and out with his saxophone.
In October, King Krule performed "Dum Surfer" on Later... With Jools Holland, a British music TV show. Toward the end of the song, Salvadores comes in with his saxophone, and it feels like he's given more room to just breathe compared to the layered instrumentals on the album. If that performance is indicative of Marshall's live persona, it's no surprise that nearly all of his shows on his North America/Europe tour are already sold out.