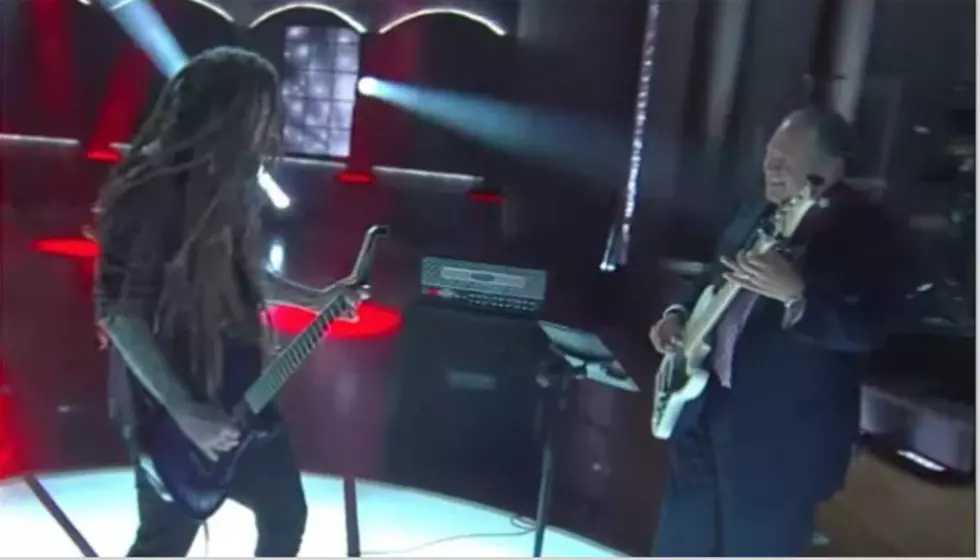 Korn guitarist defends Mike Huckabee collab performance after backlash
[Photo via YouTube]
People have been up in arms over Korn guitarist Brian "Head" Welch's performance with former governor Mike Huckabee, but now he's responded.
Huckabee hosts a talk show on a Christian-based TV network where Welch recently appeared to discuss his new documentary about recovery, Loud Krazy Love.
The two also performed Korn's "Blind" together. While the guitarist was just there to promote his documentary, he wasn't expecting the reaction online.
Welch discussed the appearance on his Instagram, saying he and Huckabee "may agree or disagree on certain social issues; I don't know. I've never talked to him about politics, and I don't follow politics."
In case you're out of the loop, Huckabee is notoriously anti-abortion, supports the death penalty and stood against Obamacare among other things. The two are both of the same religious ideology though so it's not shocking Welch doesn't care about Huckabee's history.
After becoming addicted to drugs, Welch took a step back from a multi-million dollar record deal to become a good father to his young daughter. His documentary, addresses teen depression, faith and finding a sense of identity. You can check out the trailer in the player below.
What do you think of Welch performing on Huckabee's show? Let us know in the comments below.
[envira-gallery id="194987"]