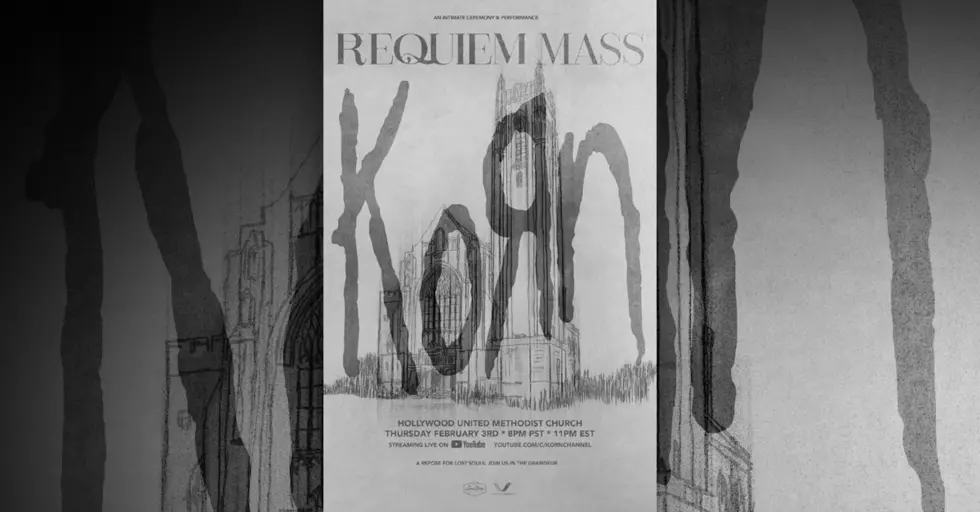 Korn to hold live "Requiem Mass" ahead of new album release
Korn have announced a Requiem Mass to celebrate their new album and honor the people we have lost. The event will take place Feb. 3, the eve of Requiem's release, at 8 p.m. PST.
Requiem Mass will be held in Los Angeles at the Hollywood United Methodist Church, but will also be streamed live on YouTube. There are only 300 tickets available for the event and will be sold at Amoeba Music on Feb. 1. Tickets are limited to two per person.
According to a press release, guests must wear black funeral attire and have proof of vaccination to attend. Guests are also encouraged to bring "a token or item of remembrance to honor a loved one who has passed to leave in the casket as part of the ceremony." Korn masks will be provided.
Korn will rebroadcast Requiem Mass on Feb. 6 at 10 a.m. PST for international markets. You can pre-order/save Requiem here.
[Photo via Korn][/caption]