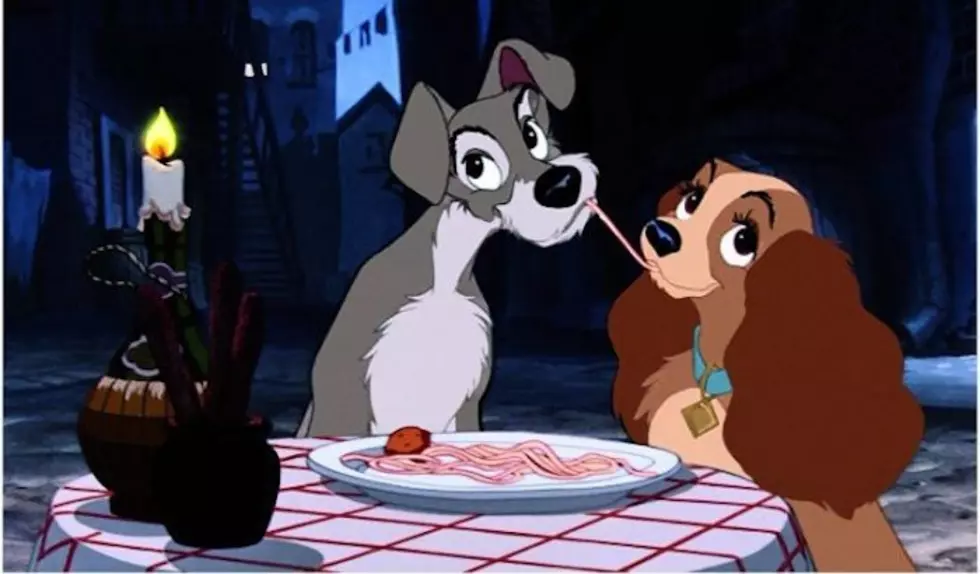 'Lady And The Tramp' reboot to "revamp" problematic Siamese cat song
We've already known that a live-action Lady And The Tramp movie is in the works, which we are pretty pumped about.
The 1955 classic Disney film has many scenes, but there is one in particular that is offensive that fans wondered how it'd be portrayed in a modern-day version.
The scene in particular is "The Siamese Cat Song". The song, sung by Peggy Lee, has the lyrics "We are Siamese if you please / We are Siamese if you don't please".
It's now been reported that Janelle Monae's artist collective Wondaland will be "reinventing" the song to, most likely, be less problematic. The contributors Nate "Rocket" Wonder and Roman GianArthur will be working on the take for the pair "who in the new film are not Siamese cats," according to Variety.
Variety also reports that even though the film is set in 1910 and has a "blues-ragtime vibe," Monae's signature sound will be incorporated in the film. The artist will perform two original songs for the film as well.  
For those of you who haven't seen Lady And The Tramp, the animated movie followed what we'd call a paw-fect romance between two dogs: a pampered cocker spaniel named Lady and a stray mutt named Tramp. The movie follows the two pups on their adventures through town, and it happens to feature one of Disney's most iconic scenes: the pair eating a spaghetti dinner together while a cook sings "Bella Notte." The original cats were portrayed as Asian caricatures that played on stereotypes, which is why they won't be incorporated in the film.
Tessa Thompson and Justin Theroux will play the two main pups in the film.
On board for the project is animator and director Charlie Bean, who's worked on popular films like the 2002 Powerpuff Girls movie, Cartoon Network's animate series Samuri Jackand most recently the Lego Ninjago Movie. Joining Bean will be the film's producer Brigham Taylor, who worked on the Disney's remake of the Jungle Book.
Other players on the project are Andrew Bujalski, who penned the script. Also, Jessica Virtue and Chaz Salembier are overseeing the film for Disney.
The film's release date hasn't been announced. However, it's important to note that you won't be able to catch this film in theaters. The live-action movie will make its way onto Disney's new streaming service.
What do you think about the updated song in Lady and The Tramp? Sound off in the comments below!
[envira-gallery id="199143"]