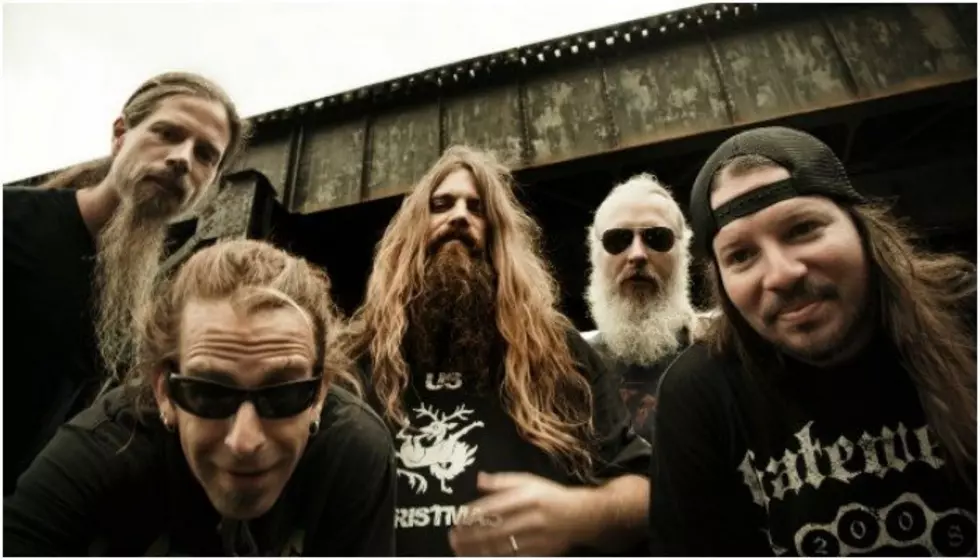 Lamb Of God frontman's Grammy medallion auctioned for cancer patient
A fan of Lamb Of God managed to pull some serious cash for Randy Blythe's 2006 Grammy medallion in hopes to donate its proceeds to a cancer patient. 
Originally awarded for their song "Redneck," the Grammy medallion was auctioned off for over $3,000 — $3,050 to be exact. All of the proceeds from the medallion went straight to Blythe's sister-in-law battling Stage three triple negative breast cancer. Check out the eBay page here.
This past summer, Blythe's sister-in-law, Bianca was diagnosed with cancer. She started undergoing chemotherapy in June.
After holding an auction for the medallion in 2007 for Muscular Dystrophy research, the award found itself back on the market. The original winner (named Todd) auctioned the medallion again to help the cause.
However, the good-heartedness present within Lamb Of God fans doesn't seem to end there. The new winner of the medallion, Dan Rubino, told the original winner and the band not to ship it to him. Instead, Rubino wants the band to keep it and continue its neverending cycle of kindness.
"Holy cow, this Grammy medallion is gathering up some good karma," Blythe says in the Instagram post. "So thank you to Todd and BOTH Dans for being downright AWESOME people. We've sold this thing TWICE already, and although both of the guys who bought it were big Lamb Of God fans, they didn't keep it — They just wanted to help out someone else. There are still plenty of decent people out there that help renew my faith in human nature."
The band plans to re-auction the medallion for a third time to benefit future people in need.
The GoFundMe page has a goal of around $35,000. While only being $4,000 short, fans can still donate to Blythe's sister-in-law's GoFundMe page here.
What do you think of the traveling Lamb Of God medallion? Let us know in the comments below.