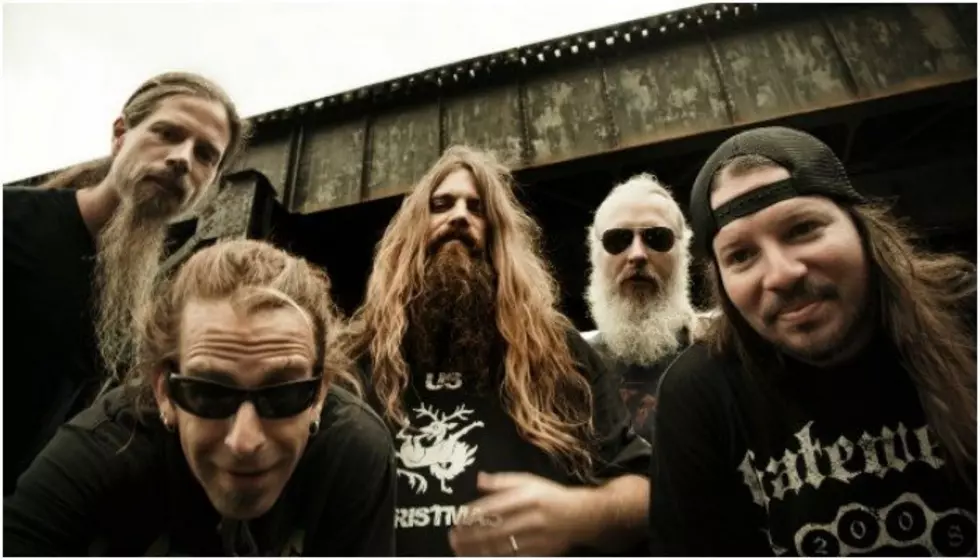 Lamb of God frontman uses kazoos to defeat Westboro Baptist Church
Footage from Lamb of God frontman Randy Blythe's "counter-party" this morning has surfaced online. In the footage, Blythe and co. successfully defeat the Westboro Baptist Church using nothing but the sheer power of love and noise makers. 
The counter-party in question called for voices to support the first openly trans delegate in any state legislature, Danica Roem, who also happens to be Blythe's friend. Much to the Westboro Baptist Church's dismay, who were there to protest Roem's election, Blythe and his supporters annoyed them so much, they decided to call it quits 10 minutes early. 
As previously reported, Blythe intended to fight back against the Westboro Baptist Church's agenda using kazoos and a costume contest. 
"So let them come with their signs and nonsense—as long as everyone remains cool, ignores these mental cripples, and plays ripping kazoo tunes, then all the Westboro Baptists will have accomplished is burning some of the funds in their travel bank account," Blythe says in a story with Style Weekly. "I'm not interested in arguing with these morons, getting upset, yelling at them—I'm interested in having a good time at their expense. That's why this is a counter-party, not a counter-protest."
Both sides decided to gather at the Virginia State Capitol at 9 a.m. this morning. However, according to Metal Injection, Blythe's counter-party drew in numbers four times the size of the Westboro Baptist Church's.
Check out some video footage from the counter-party below.
The day prior, Blythe posted a video of himself promoting the counter-party. You can check out that message below.
The Westboro Baptist Church is known for their hatred of the LGBTQ+ community, and is commonly referred to as a hate group. In addition to their remarks made against LGBTQ+ folks, the group are also known for picketing at funerals.
In the past, the Westboro Baptist Church has attempted to protest at a Fall Out Boy concert. Additionally, the church also took a stab at Warped Tour in 2017. Of course, they were met with a larger, more powerful force of LGBTQ+ punks.
What do you think of Blythe's wild effort to give the Westboro Baptist Church a hard time? Sound off in the comments below.
[envira-gallery id="186668"]