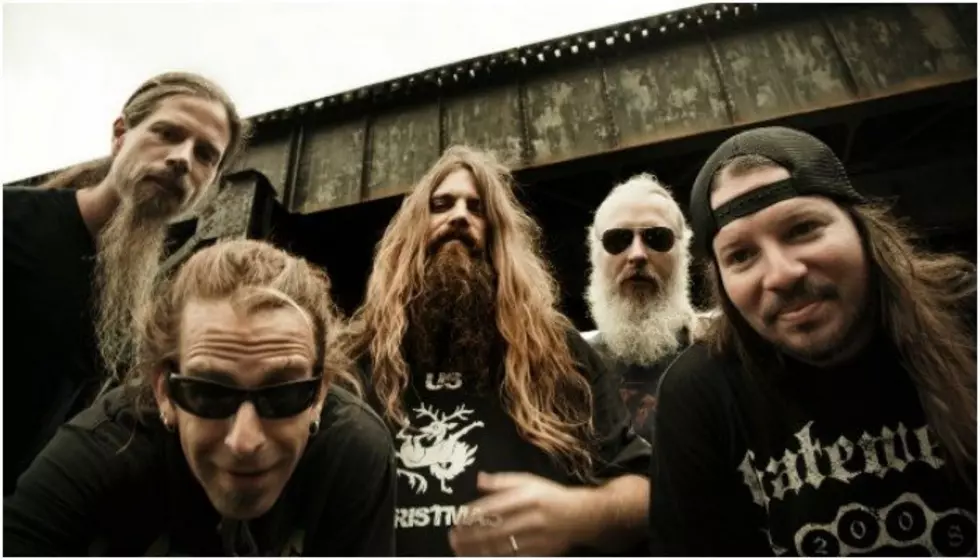 Lamb Of God frontman will fight the Westboro Baptist Church with kazoos
Lamb Of God's Randy Blythe is the process of arranging a counter-protest against the Westboro Baptist Church. The church is gathering to protest the first openly transgender delegate in any state legislature, Danica Roem.
That said, Blythe's counter-protest is meant to support Roem, who also happens to be a good friend of the rock legend. However, Blythe doesn't plan on pushing back against the Westboro Baptist Church in traditional ways.
In an Instagram post, Blythe has called upon Virginia's "freaks, weirdos, misfits and regular people of good conscious" to stage a"counter-party" against the Westboro Baptist Church.
"They have left me no choice—in the name of all that is GOOD & JUST in this world, in the name of PUNK ROCK & HEAVY METAL, in the name of #MISTERROGERS & #MISTERSPOCK, IN THE NAME OF MY BELOVED FRIEND #DAVEBROCKIE (R.I.P.)... I COMMAND YOU TO JOIN ME FOR A COUNTER-PARTY," Blythe says in the Instagram post. "NOT a counter-PROTEST, because that would entail arguing with these idiots (which is USELESS), but a COUNTER-PARTY."
However, while the counter-party in and of itself sounds like a great time just from who is welcome to attend, Blythe has a few more tricks up his sleeve.
In fact, Blythe intends on bringing 100 kazoos to the counter-party in an effort to "drown them out with cheap buzzing plastic noisemakers."
In addition to the kazoos, Blythe has offered a 100 dollar prize to whoever wears the best costume. Sign us up. 
Blythe's counter-party will gather on Monday, March 11 at 9 a.m. at the Virginia State Capitol.
The Westboro Baptist Church is known for their hatred of the LGBTQ+ community, and is commonly referred to as a hate group. In addition to their remarks made against LGBTQ+ folks, the group are also known for picketing at funerals. 
In the past, the Westboro Baptist Church has attempted to protest at a Fall Out Boy concert. Additionally, the church also took a stab at Warped Tour in 2017. Of course, they were met with a larger, more powerful force of LGBTQ+ punks.
Would you want to attend Blythe's counter-party against the Westboro Baptist Church? Let us know in the comments below.
[envira-gallery id="199143"]