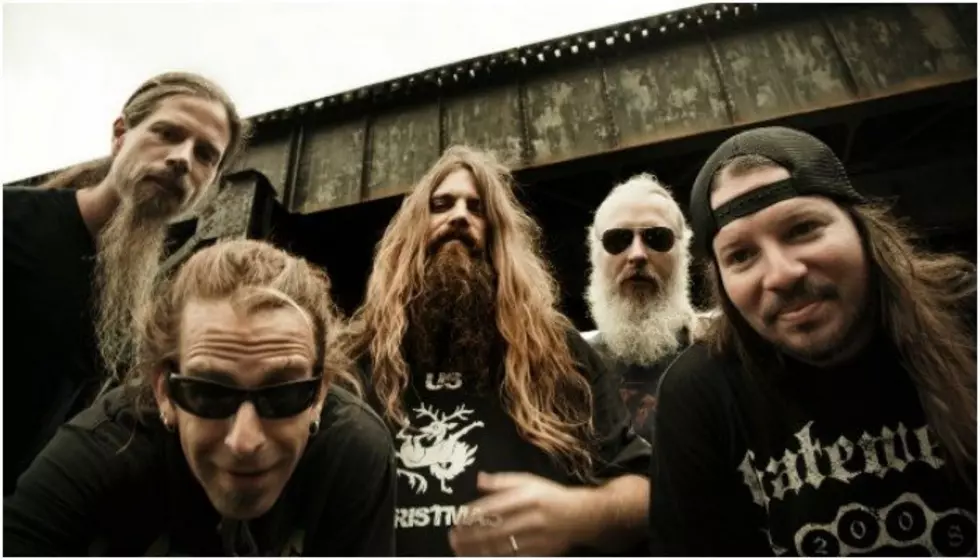 Lamb Of God's Randy Blythe asks fans to help his sister-in-law battle cancer
Lamb Of God's frontman Randy Blythe has called for fan support after revealing his sister-in-law's battle with cancer.
Taking to Instagram yesterday, Aug. 9, the frontman shared the sad news that his sister-in-law, Bianca, is currently battling Stage 3 triple negative breast cancer.
After sharing the news, Blythe linked a GoFundMe account that was created in order to help pay some of the costs.
Read Blythe's post below:
"This is my kid brother Scott's wife, Bianca– she's the only sister I've ever had, & I love her so very dearly. Bianca is undergoing chemo right now before she has a double masectomy– after that, she has to undergo radiation treatment- she has Stage 3 Triple Negative Breast Cancer, & it's brutal. Her spirit is strong, & she's fighting hard, but my brother still has to go to work, she still goes to work when she is well enough, & they still have my 7 year old nephew to look after- it's exhausting for all involved, especially Bianca.
Over the years I've donated to & used my platform to raise money/awareness for various disease related charities– the #LeukemiaandLymphomaSociety,the #StoneCircleofFriends (Myotonic Muscular Dystrophy), the #PinkInkFund (a masectomy tattooing fund), I did a 60 mile walk in 3 days wearing pink corpse paint & a kilt (yes, THAT kilt, from Killadelphia) while pushing an injured friend in a wheelchair to raise money for breast cancer research- all ya have to do is google my name + these diseases & a story will pop up. I've posted here about & donated my money to various fundraisers for musicians with medical bills (just scroll back.)
I'm not saying this because I'm the greatest dude on earth (because I'm absolutely NOT) but I definitely have tried to use my position as a musician/photographer/writer to help others, whether it's friends, fans, fellow musicians, or strangers. Up until now, it's always been people outside my family– sadly, that is no longer the case. It sucks, but I can only try to help out my sister-in-law using any means at my disposal.
To that end, Bianca's friends set up a GoFundMe because this cancer bullshit is EXPENSIVE, so if you can, kick down a few bucks (of course, my wife & I already have)- LINK IS IN MY BIO, or you can go to: www.gofundme.com/bi-strong. If you can't, send her some positive vibes- she's the best & my family needs her to stick around for a long time. I freaking hate this cancer crap! And ladies, please check your breasts & get them checked by the lady doctor regularly- it's a matter of life & death. Thank you for reading this, I truly appreciate it. I love you, Bianca! #fuckcancer #PMA"
At the time this post was created, the GoFundMe page has reached $14,155 of its $20,000 goal.
We wish you all the best Bianca. If you'd like to donate, you can do so by going here.