Less Than Jake announce new album "See The Light"
Less Than Jake have announced they will be releasing their new album, See The Light, November 12 via Fat Wreck Chords. Vocalist and guitarist Chris Demakes released a statement via Fat Wreck Chords' website about the album:
"What can we say? It's been one hell of a ride. 21 years in and we still enjoy the process of creating and recording new music. It keeps us sane and happy. Life has a way of bringing things full circle and we are beyond stoked to be releasing our new record as part of the Fat Wreck Chords family. Our new album See The Light is pure Less Than Jake. 13 songs that were written, recorded and produced in our hometown of Gainesville, Florida. You never know what people are going to think when you release new music. All you can do is what comes from your heart and we feel like we have accomplished what we set out to do with these new songs. Hopefully our fans will feel the same passion for this album as we do. See ya on the road!!"
The band have also announced a tour for the album. Check the band's Facebook for more updates on tour dates.
Check out the album art work and track listing for the album below: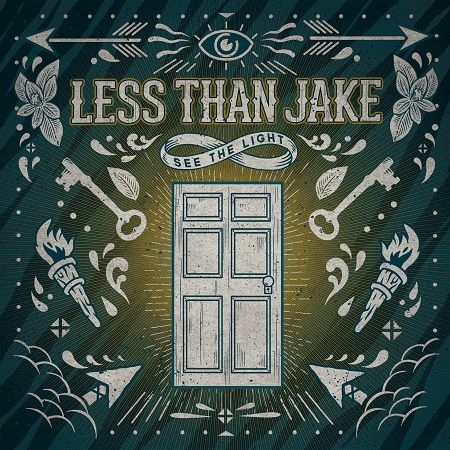 1:  Good Enough 

2:  My Money is on the Long Shot 

3:  Jump 

4:  The Loudest Songs 

5:  Do the Math 

6:  Bless the Cracks 

7:  John the Baptist Bones 

8:  American Idle 

9:  The Troubles 

10:  Give Me Something to Believe In, Inc. 

11:  Sunstroke 

12:  A Short History Lesson 

13:  Weekends All Year