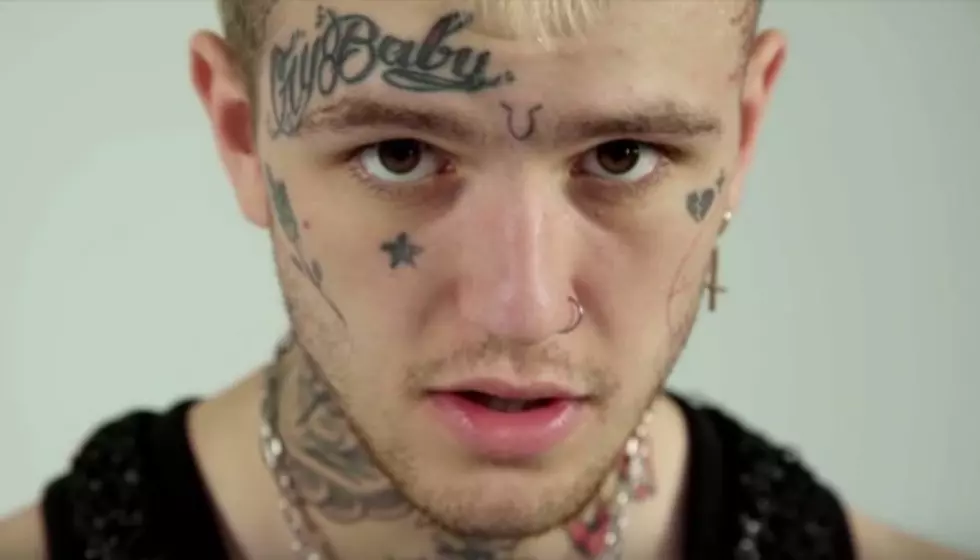 Lil Peep to debut 'Everybody's Everything' album alongside documentary
[Photo via YouTube]
Fans have been anxiously awaiting the theatrical premiere of the Lil Peep documentary, Everybody's Everything, Nov. 12 in select theaters. Now, an album of the same is slated to be released Nov. 15 to accompany the highly anticipated film.
The new album will be comprised of 19 incredible tracks spanning the rapper's career. Check out the details below!
The Everybody's Everything documentary will open in over 100 theaters Nov. 12, with select showings Nov. 13-14. A longer run is scheduled in select markets for Nov. 15.
If you haven't already, you can check out the film's trailer below.
The accompanying album will feature fan favorites that have never been made available on all platforms, and songs that have never been released.
You can catch a trailer for the forthcoming new album below.
Everybody's Everything tracklist:
1. Liar
2. AQUAFINA (ft. Rich The Kid)
3. RATCHETS (ft. Lil Tracy)
4. Rockstarz (ft. Gab3)
5. LA To London (ft. Gab3)
6. Fangirl (ft. Gab3)
7. Text Me (ft. Era)
8. PRINCESS
9. Moving On
10. Belgium
11. When I Lie
12. I've Been Waiting (ft. iLoveMakonnen) (Original Version)
13. Live Forever
14. ghost boy
15. Keep My Coo
16. white tee (ft. Lil Tracy)
17. cobain (ft. Lil Tracy)
18. witchblades (ft. Lil Tracy)
19. walk away as the door slams (acoustic) (ft. Lil Tracy)
Currently available for pre-order, the album is available in a variety of bundles and formats including a 2LP set with unseen photos of Lil Peep, his life and his career. You can snag your pre-order here.
Exclusive merch and vinyl can also be found on the newly launched lilpeep.com website.
To celebrate the album's launch, a limited-run Lil Peep pop-up shop opens in New York City just for today at 97 Crosby Street.
On Wednesday November 6, his spirit takes over Los Angeles at Everybody's Everything – An Event Celebrating the Artistry of Lil Peep at the Echoplex. The event will include a preview of the new album and live conversation with some of Peep's closest collaborators.
You can RSVP for the event here.
[envira-gallery id="194356"]